Very few travelers either in or out of Grenada have heard of Hog Island. But anyone who visits Grenada should go out of their way to visit this island hideaway.
So what is Hog Island in Grenada? Hog Island is a hidden island destination just off the southern shores of Grenada, near Woburn and Lance aux Epines, that can be reached by water taxi or footbridge. This island is isolated and quiet during the week but features a party scene on Sundays.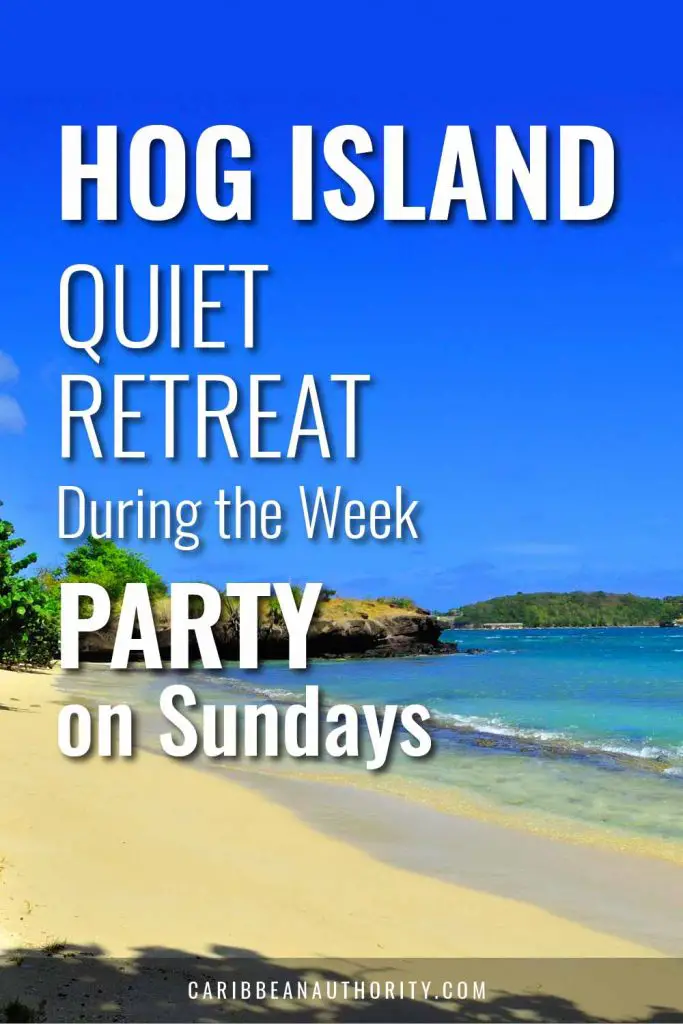 Reasons to Go to Hog Island
Hog Island has a split personality as a travel destination. During the week, Hog Island is so secluded it may as well be a Caribbean ghost town. Visiting the island from Monday through Saturday is similar to renting your own private island for a day.
However, when Sunday rolls around, Roger's Bare Foot Beach Bar opens up and features both live music and a beach BBQ. Whether you want to nap away the day on the beach or visit one of Grenada's best mini beach parties, Hog Island has something to offer either way.
Another great thing about Hog Island is its proximity to live coral reef and marine wildlife. Scuba divers and snorkelers will be in heaven. There is a wide variety of wildlife, from tropical fish and reef sharks to sea urchins and conchs.
For hammock dwellers and explorers alike, there is something for everybody to do at Hog Island.
Things to Bring to Hog Island
One of the few drawbacks to Hog Island as a travel destination is that there are very few amenities available, especially during the week. There are also no chairs or equipment rentals. Because of this, if you visit Hog Island, you'll want to pack your own supplies.
Here is a list of things you might want to bring with you if you visit Hog Island:
Packed food (snacks or barbeque supplies, including charcoal)
Water and drinks
Beach mat or towel
Card games (there are picnic tables available which are suitable for cards)
Sunscreen
Garbage bags (to clean up after yourself)
Snorkeling or scuba gear
Hog Island is a somewhat isolated island, which means you can forget about the cabana boys coming to take your daiquiri order or any lifeguards on duty. However, there are some amenities available at the beach, such as barbeque pits, picnic tables, swings, and a hammock large enough for two people.
How to Get to Hog Island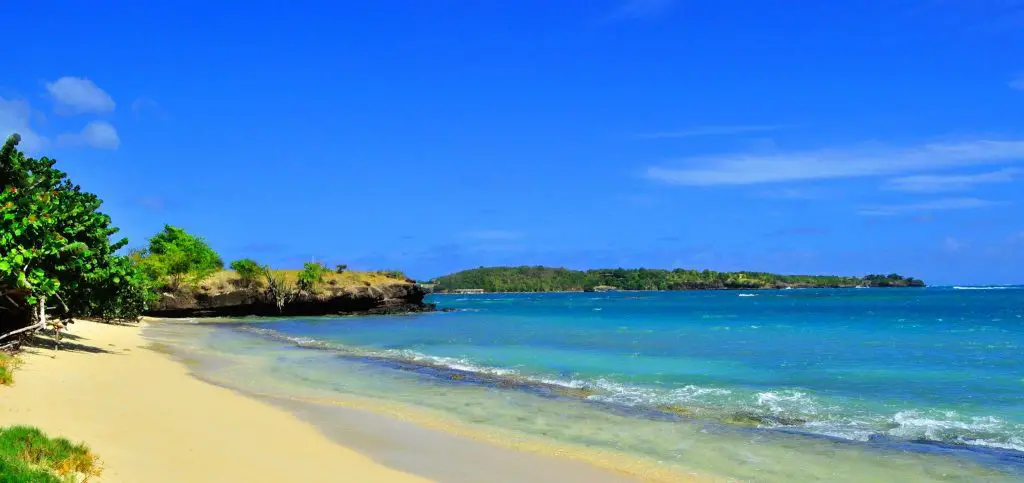 Those travelers looking to get to Hog Island have a few options available to them. The two primary choices are to take a water taxi or walk across the footbridge at Mt. Hartman. Vehicles are not permitted on the bridge.
The recommended method for getting to Hog Island is to rent a water taxi at one of the local hotels in Woburn, such as the Island View Restaurant or the Le Phare Bleu Hotel. These businesses have access to water taxi services where you can rent a boat to get to Hog Island.
The boat ride across the Atlantic Ocean to the island takes about 15-30 minutes. Those who are prone to seasickness should keep in mind this entails about ten minutes of being in the open ocean.
Those who do not want to rent a boat can access Hog Island via the bridge at Mt. Hartman, at the foot of a goat path. This path can be strenuous in places, and there have been isolated reports of piracy against lone travelers, so as mentioned earlier the water taxi is recommended instead.
Activities on Hog Island
There are many things you can do at Hog Island.
Snorkeling and scuba diving on Hog Island are some of the best in Grenada. Just remember to bring your own equipment.
Visitors can enjoy a picnic or throw a barbeque since picnic tables and barbeque pits are already provided. These areas also offer an excellent opportunity to play a game of cards or just lime around and enjoy the beautiful scenery.
Hog Island during the week is excellent for rest and relaxation, especially if you've been doing a lot of sightseeing and need a beach day.
On Sundays, there is a party at Roger's Bare Foot Beach Bar that usually involves live music and fresh barbeque. The crowds vary depending on the season, the weather, and the inclination of tourists and locals alike. Some weeks it may be an intimate gathering of fellow travelers, others a more giant party.
Interesting Facts about Hog Island
Hog Island is considered some of the easiest and most rewarding snorkeling in the Caribbean. You'll find a dazzling variety of wildlife just a few feet away, and a visible drop-off at seventy-five feet from shore so you can experience "the wall" — a real wake-up call to the true vastness of the Atlantic Ocean.
Roger's Bare Foot Beach Bar is the only bar on Hog Island and is essentially a bamboo shack directly on the beach. Roger's throws a party every Sunday, which is great because the rest of Grenada is very quiet on Sundays in comparison. The owner of this beach bar has been hauling beer and ice to the island for over 28 years.
There are no bathrooms. None. Anywhere. So come to Hog Island prepared to do your business in the ocean or in a bush.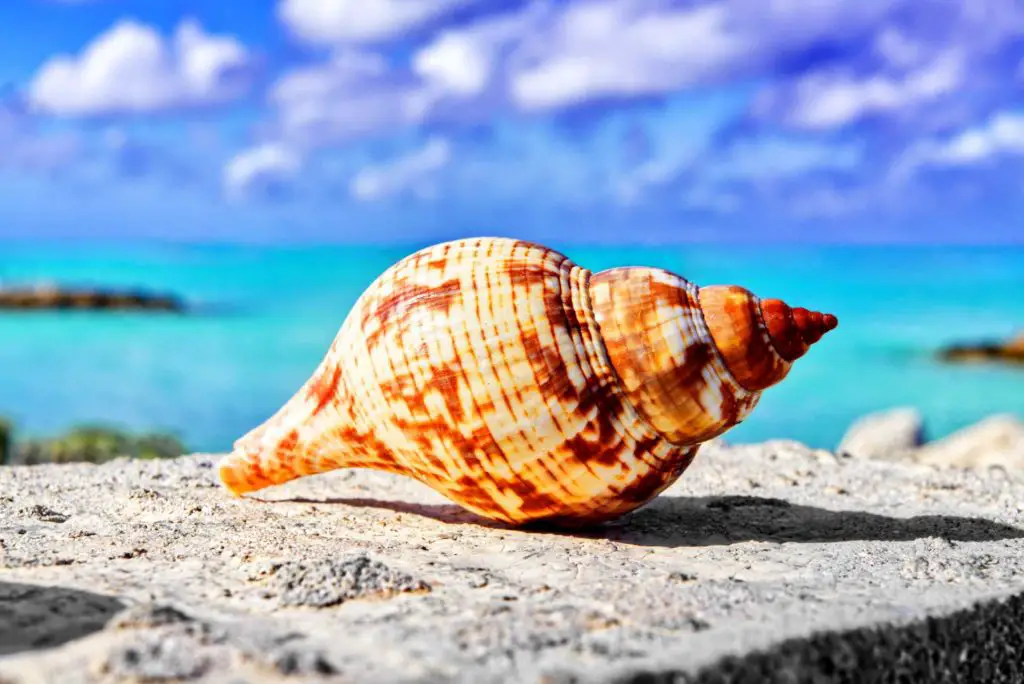 Hog Island is a great place to hunt for conch. This large, pink-shelled mollusk is an iconic food of the Caribbean, and fresh conch from the ocean is basically a holy grail food for most armchair epicureans. So if you consider yourself a gourmand, be sure to catch a few and cook them up on one of the freely available barbeque pits.
Safety Considerations for Hog Island
While Hog Island is undoubtedly a great place to visit for tourists and locals, both young and old, there are a few safety concerns regarding this beach.
There are no lifeguards or medical personnel available, and Hog Island is easily over a thirty-minute trip from the nearest medical facility.
People with medical conditions should be aware that if they suffer a medical emergency, Hog Island is secluded enough to delay medical intervention.
Grenada's Hog Island: A Hidden Gem
For those tourists who are looking for something a little bit off the beaten path, you really can't go wrong with Grenada as a whole. Just a stone's throw off the shores of Grenada you'll find Hog Island, a hidden gem that may take a bit of planning ahead to see, but it's well worth the effort.
For very little cost, you can effectively have access to an almost private island for a day, depending on when you visit.
Hog Island is one of the few places in the world you can eat grilled lobster and shoot rum with an ocean view while swinging in a tire swing like an oversized six-year-old. So if you want to live out your deepest Gilligan's Island or Robinson Crusoe fantasies, Hog Island is the place to do it.