Grenada is a vibrant, colorful island, and even though July marks the start of a rainy season, it doesn't stop its visitors from having fun. If you're heading to Grenada in July, there are plenty of things you can do, including:
The start of Spicemas festivities
Watch turtles hatch at Levera Beach
Rocky's Sunset Ritual
Go on a Hash

Explore Carriacou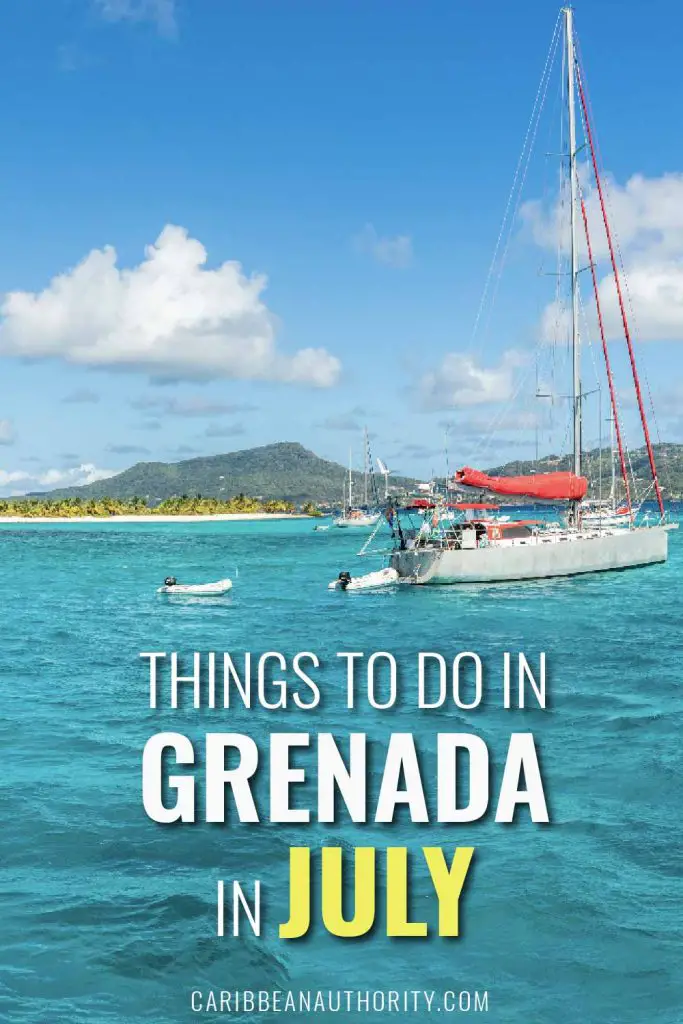 Grenada offers magnificent attractions year-round, but events during July are some of the best in the country. Find out more about these events by diving deeper into this guide.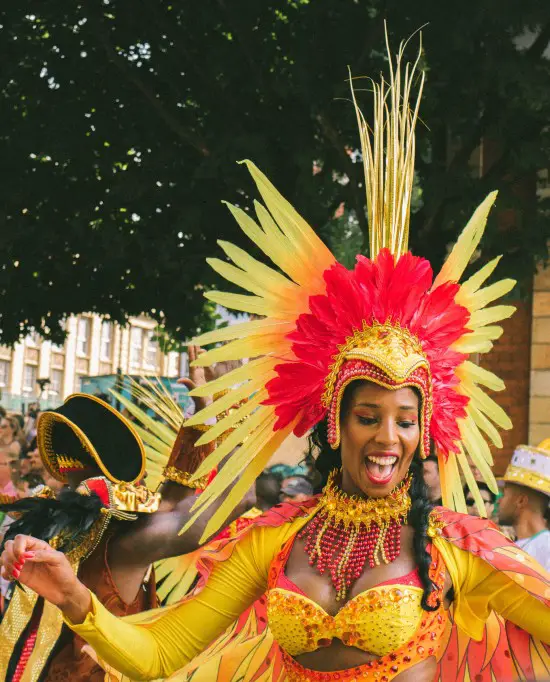 The Start of Spicemas
Spicemas Carnival takes place in August — or at least the main events do — but its official start is in the middle of July. It's the most beloved event of the year, and it involves a lot of partying, dancing, music, and food. 
And if that's what you are looking for from your Caribbean vacation, July's events of Spicemas will be right up your alley. There are music competitions all over the island, and where there's music, there's food and fun too. 
It also involves beautiful costumes, decorations, and small parades in anticipation of the main Carnival days in August. You can expect steel-pan performances, calypso and soca band competitions, and parties both in St. George's streets and in smaller towns across Grenada. 
If you opt to stay a little while longer, you'll get to experience the two most raucous days of the festival, which take place in St. George's and involve two days of wild partying. The festivities rollover from Sunday to Monday, ending in the early morning hours of Tuesday. 
Check out Spicemas – The Ultimate Lowdown for, well, the ultimate lowdown on Grenada's Spicemas.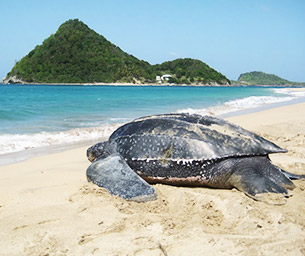 Turtle Watching at Levera Beach
If you love nature — and spending time at the beach — you'll adore this event. It's not really official, although tours do offer it sometimes. Between March and August, you can see the turtles come to Levera Beach to lay their eggs. 
Don't just show up at midnight on the beach with your flashlights. Grenada takes preservation of the leatherback turtles very seriously and offers structured tours to ensure the turtles are cared for. Check out Leatherback Sea Turtle Tours in Grenada for more details.
For one, this beach is gorgeous — like something from a movie or a postcard — with golden sands and azure blue water heading for the shore. It's also a national park, with imposing palm trees swaying in the breeze. 
Leatherback turtles usually come near the start of the period, but if you're there in July, you'll probably see the eggs, or maybe even baby turtles hatching. Make sure, though, that your presence there doesn't disturb nature. 
Rocky's sunset ritual
Rocky's Sunset Ritual is a monthly event that takes place on a Sunday and lasts from early afternoon until the early morning hours of Monday. Rocky is a barman who combined good music, delicious food, and icy cocktails into one day of terrific fun. 
Locals adore this ritual and they gladly join in. Not many tourists know about it unless they have friends on the island or they stumble upon it by accident. It all happens on Morne Rouge Beach ( BBC beach to the locals) in St. George's, in a bar owned by Rocky and his wife. They are hospitable and accomodating to all of your needs. Keep in mind that this occasion is not necessarily a touristy event, so there won't be any tours or guides to take you there or tell you about it. 
If you're staying at a resort on Morne Rouge Beach, you're already there! If not, check out 6 Reasons Morne Rouge Beach is Worth It and How to Get There to find out how to get there.
Rocky's has excellent wines, cocktails, beer, and rum. And that is paired with excellent music from DJ Gazz, who has a reputation for mixing all sorts of genres of both old and new music. You won't hear it anywhere else on the island. 
Sometimes they have guest DJs and stars from the island, which makes the party even more special. Of course, there's also the famous chef Gary who creates some of the best meals in Grenada — from grilled meat to delicious seafood and various other creative dishes. No month is the same when it comes to food, so be prepared to be surprised. 
You can drop by at any time during the party, and there's no entrance fee — you only pay for the food you eat and the drinks you have. 
Go on a Hash
Every Saturday, tourists and locals alike meet up and enjoy a lovely walk across the island. There are anywhere between 150 and 300 people, and the group (Grenada Hash House Harriers) is always open for more members. All you need to do is show up. It doesn't matter how old you are or how trained for hikes you are — this walk is meant for everyone. 
This group actually call themselves "drinkers with a running problem." The trail is set every Saturday, and it lasts for about 2 hours before finishing in a bar. There are a bunch of clues along the way to tell you where you're going. 
This is one of the best ways to meet new people and explore the island in a more insightful way. The walk usually takes people into some interesting areas, and beautiful pockets of nature you'd otherwise miss. 
The trail is marked with shredded paper, and the organizers always make a few false paths so you never know where you might end up. Of course, it's impossible to get lost and you will always find your way to the bar where everyone is supposed to meet up at the end. 
Explore Carriacou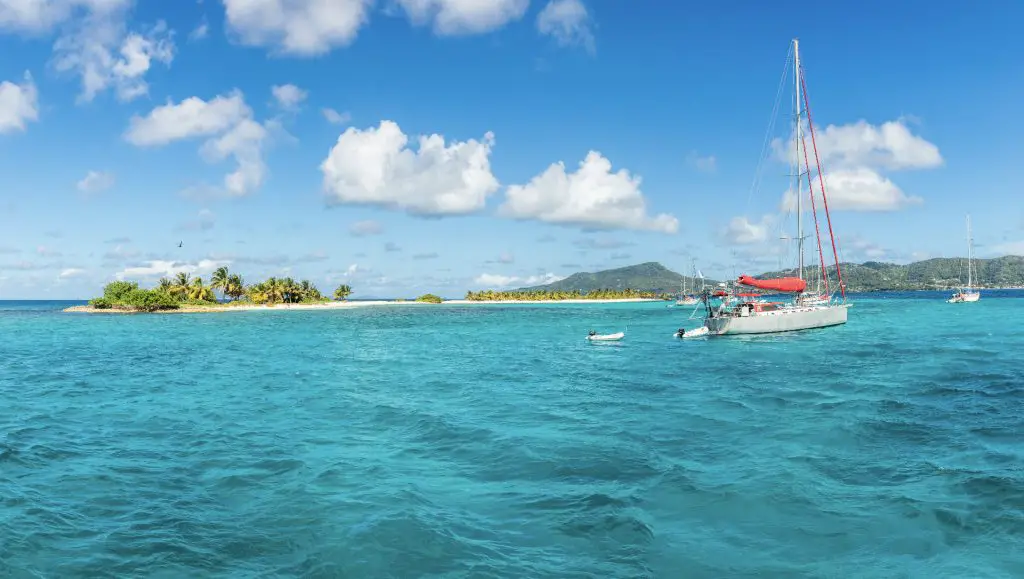 While there are no special events in Carriacou in July — the island is preparing for its annual Regatta and accompanying events — it's still well worth a visit. And while you're there, you will probably catch a few boats racing or boaters preparing for the festivities. 
It's an island of amazing archeological discoveries, some of them dating back to 500 AD You can see them all in the island's museum. If you're up for an adventure, explore the island's High North National Park for stunning views or go kayaking in the Oyster Bay. Even though it's a tiny island, it's full of things to do, see, and explore. 
What Can You Do in A Few Hours? 
Many people visit Grenada through a cruise line as it's a common stop in the Caribbean. Cruises usually allow for a few hours on the shore before they leave, which gives you plenty of time to explore Grenada.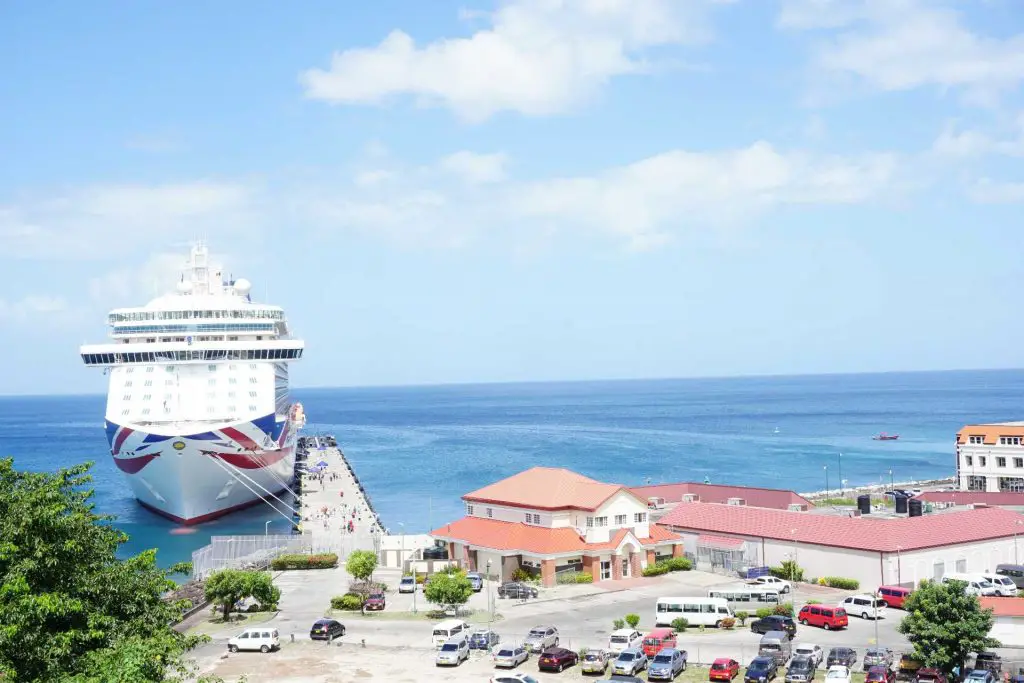 The important part is to know how much time on the island you have in advance and then planning your time there. If you want to learn more about the island and see the best attractions, it's a good idea to book a tour ahead of time. Naturally, if all you want to do is relax on the beach and shop around in St. George's, you'll have a great time too. 
Depending on when you arrive, you could probably take part in the events. You'll probably know this in advance, so plan accordingly. For example, Friday Night Bonfire and BBQ start during the day, and it's close to the cruise terminal, so you could make it. On the other hand, Rocky's Sunset Ritual on one Sunday in the month, and you have to be lucky enough to be there when it happens. 
Saturday Hash is probably the perfect event for you since it lasts for only two hours, and Spicemas is definitely something you should try if you're in Grenada in July. 
July is technically the rainy season for Grenada but don't worry, it's not a washout! Read When is Grenada's Rainy Season and What's it Like? to get the real scoop.