People that come to Grenada on a cruise often want to head straight for Grand Anse Beach. Unfortunately, many avoid this beautiful destination because they aren't sure if they'll have time to make the journey there. 
How far is Grand Anse Beach from the cruise terminal/port in St. Georges, Grenada?
It's 5.2 miles (8.5km) to Grand Anse Beach from the cruise terminal/port.
The trip will take you around 13 minutes via taxi.
You can also get there by water taxi or a bus. 
A taxi costs $6 per person, a water taxi costs $5 per person, and a bus costs $0.75 per person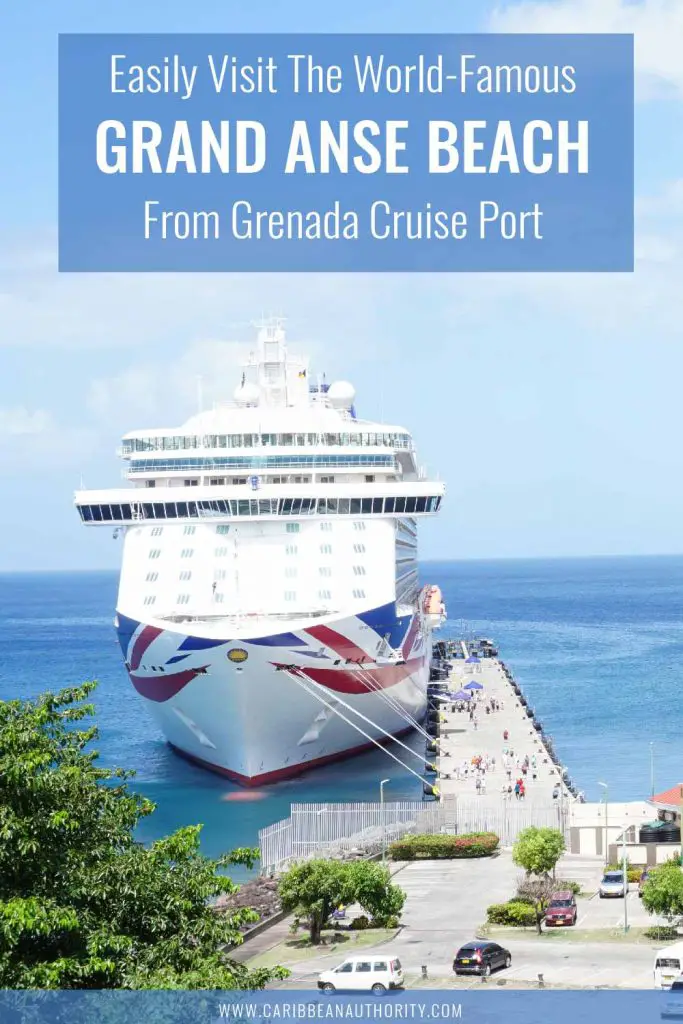 Grand Anse Beach is a terrific place to visit. If you're planning on visiting Grenada via cruise, read on to learn all you'll need to know about visiting Grand Anse Beach once your ship arrives in port. 
The Distance Between Cruise Terminal/Port and Grand Anse Beach
Grand Anse Beach is located on the southwestern coast, 6 miles south of St. George's. The distance between this beach and the Cruise Ship Terminal is around 5.2 miles, which is about 13 minutes via car, depending on the traffic.
Where is The Cruise Port in Grenada?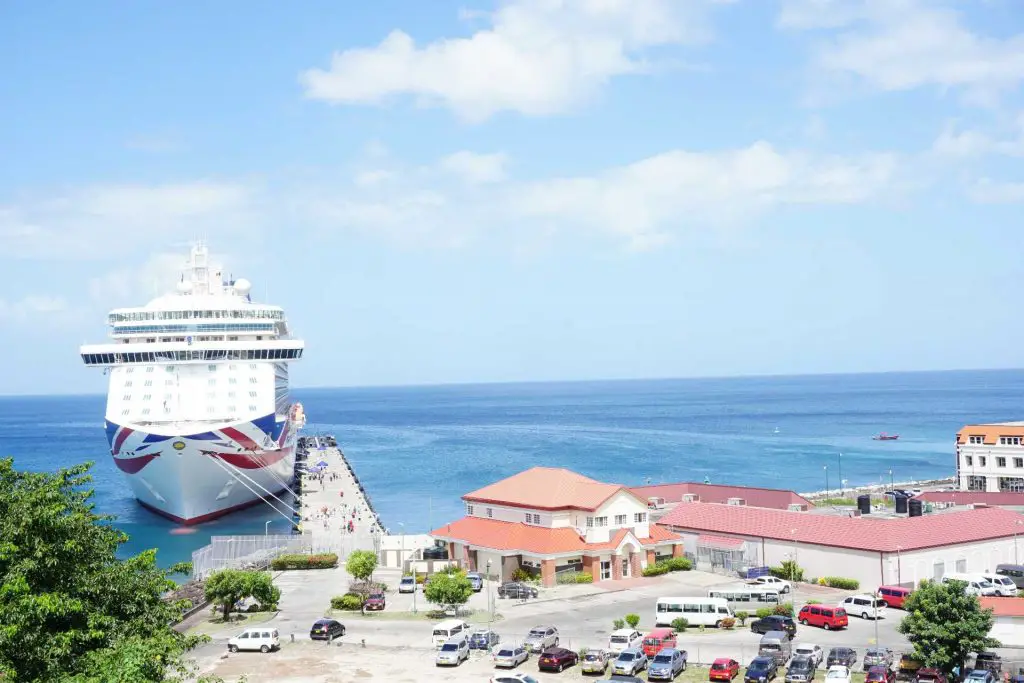 The Cruise Ship Port or Terminal is located at the capital of Grenada, the town of St. George's. The ships dock in the southwest part of the island in the Melville Street Cruise Terminal, which is close to the center of the city. 
From there, it's an easy walk to the Esplanade Mall and downtown. In about three minutes on foot, you can be at the market, and in around 6 minutes, you can be at the Carenage and the harbor. Keep in mind that moving around the city requires a fair amount of climbing.
How to Get to Grand Anse Beach
There are plenty of ways to reach the Grand Anse Beach from your cruise ship terminal. Forms of transportation include a car, taxi, minibus, and water taxi. Entrance to the beach is free, and getting there is not expensive either. 
If you want to go with a regular taxi, expect the ride to take around 15 minutes from the port to the beach along the Lagoon Road. It will cost around $6 per person. 
If you want to use a public bus, you can do so for $0.75. You can catch the bus at the terminal, half a block from the port. The bus trip will last for about half an hour. 
Finally, you could take a water taxi from your cruise ship to Grand Anse Beach; it will cost you about $5 per person. Of course, the price depends on the specific taxi you take. It's the fastest means of transportation, getting you to the beach within 5 minutes. 
Why You Should Visit Grand Anse Beach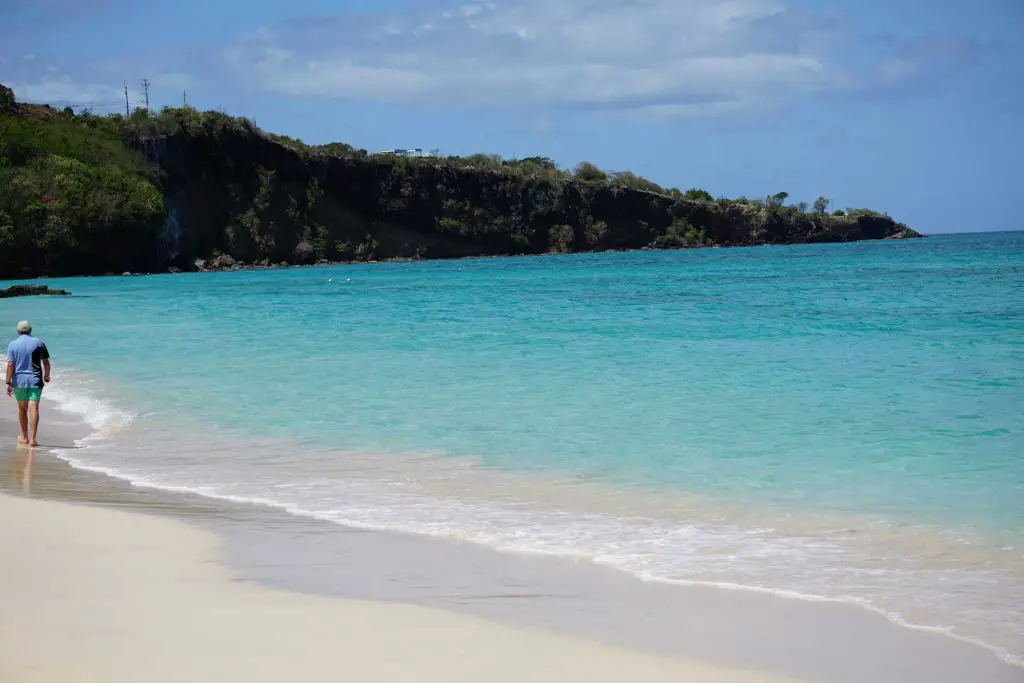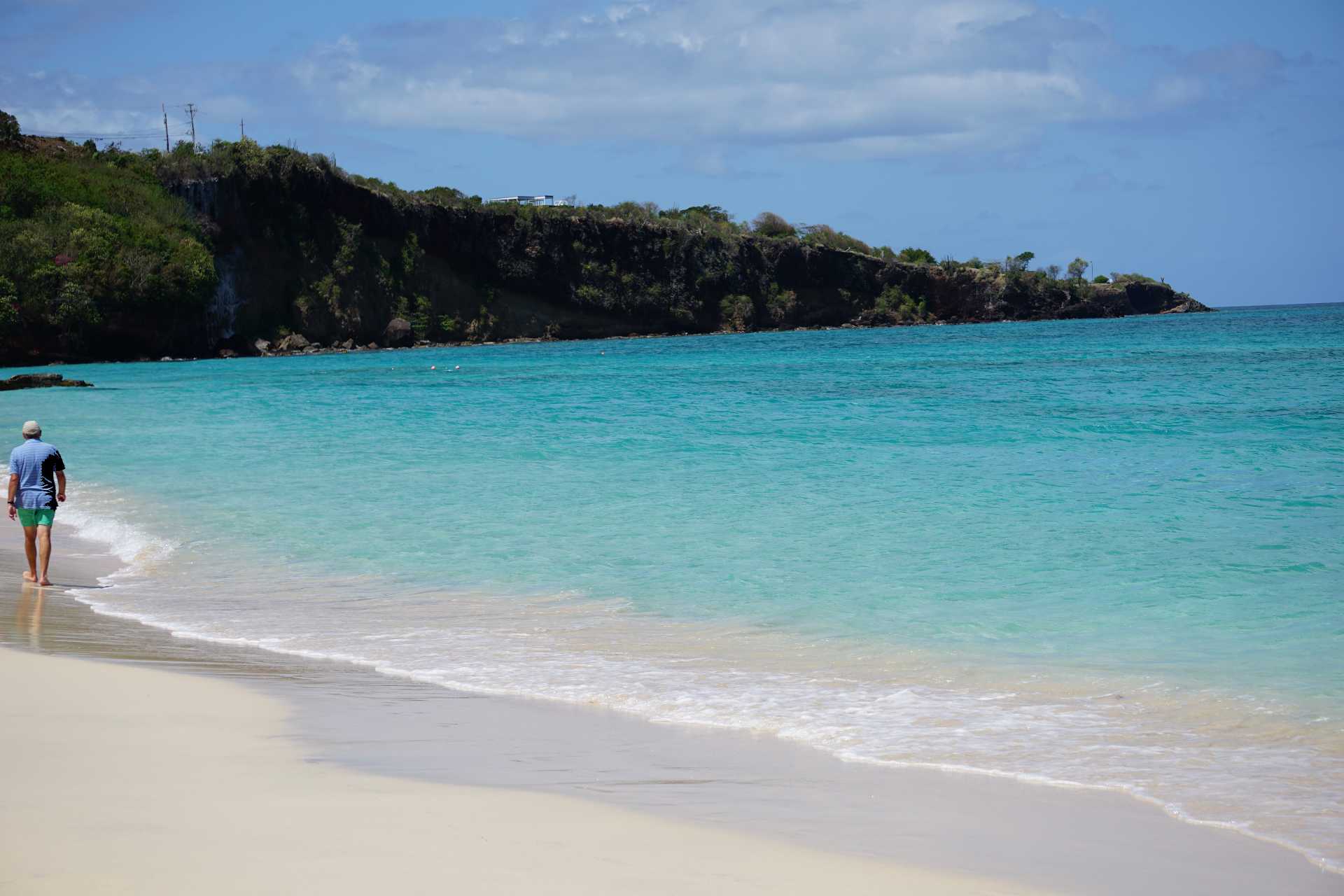 Grand Anse Beach is a 1.5 mile (3 km) long beach with soft white sand and numerous hotels, restaurants, markets, and water sport activities nearby. It's been a favorite amongst locals and tourists for years now, and it's a signature beach of Grenada. 
It's what you imagine when you think about the Caribbean coastline and beaches, with silky sand and azure water that rolls towards the shore. The best thing about this beach is that it's never too crowded, despite being so popular. Of course, keep in mind that it probably will be crowded when you reach it since most cruise ship travelers come there as soon as they dock.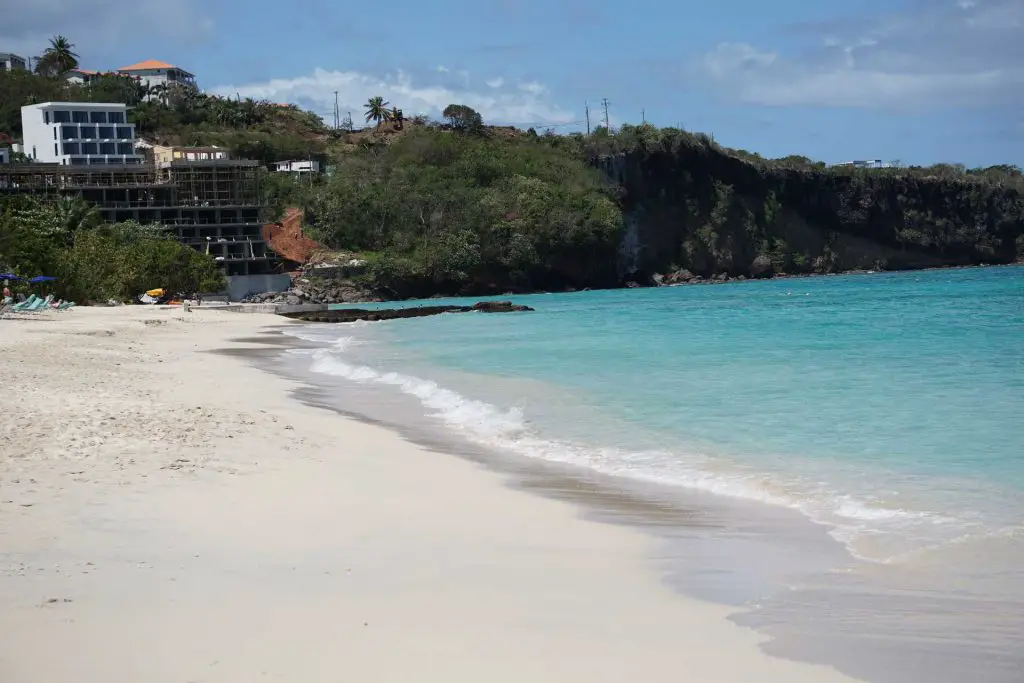 However, there's a quick and simple solution to that — just walk down the beach; there will usually be a secluded area where you can relax and enjoy your vacation. 
This beach offers a marvelous view as well. You can see the city and its forts across the harbor. If you get thirsty, there's a popular bar called Umbrellas, where plenty of locals hang out in their free time. 
There are numerous bars and restaurants along the beach where you can take a break from all the swimming and diving. And if you don't know how to dive, there are diving lessons offered at the beach. You can also go boat diving, go on a boat trip, snorkeling, kayaking, and so on. 
What Else Can You Do Near The Grand Anse Beach? 
From the moment you step off your cruise ship, you'll fall in love with the beauty that is Grenada. Grenada is a perfect mix of Caribbean holiday and cultural richness, with a lot of colonial influence still visible. Nature thrives here, as you'll be able to see in the lush mountains and rainforests. 

You'll land at St. George's, which is the capital and one of the most beautiful cities in the Caribbean. Aside from spending your free time at the Grand Anse Beach, you can enjoy waterfalls, plantations, hiking trails, markets, coral reefs, and underwater adventures. 
St. George's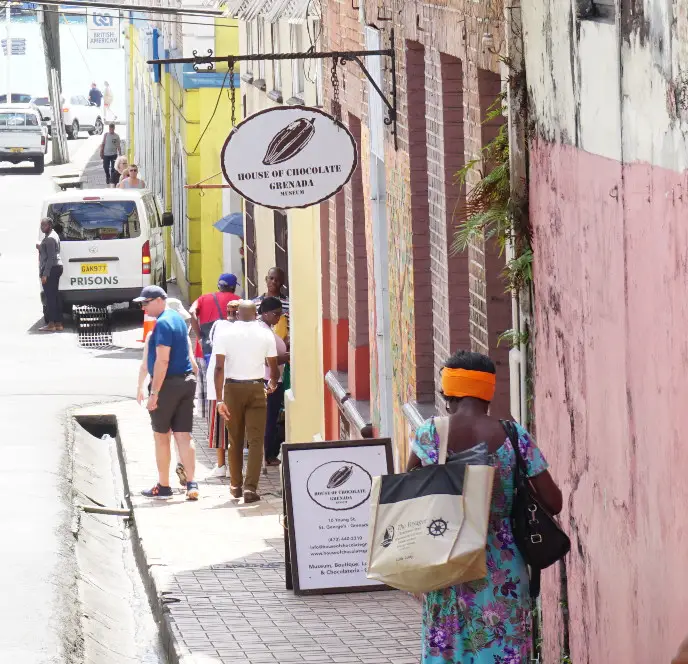 St. George's is a port city that stretches along the curve of the harbor. It's very popular amongst adventurers and boaters, but also people who are looking for a quintessential Caribbean city. There are brick homes topped with red roofs and markets where spices and handmade crafts are sold.
If you're a fan of chocolate, don't miss the House of Chocolate, which offers some of the sweetest, most delicate samples, created organically on the island.
For lovers of history, there are three forts in the city as well as a National Museum, where you can explore both the local culture and colonial history. The forts offer beautiful views of the harbor and sea. 
Underwater Sculptures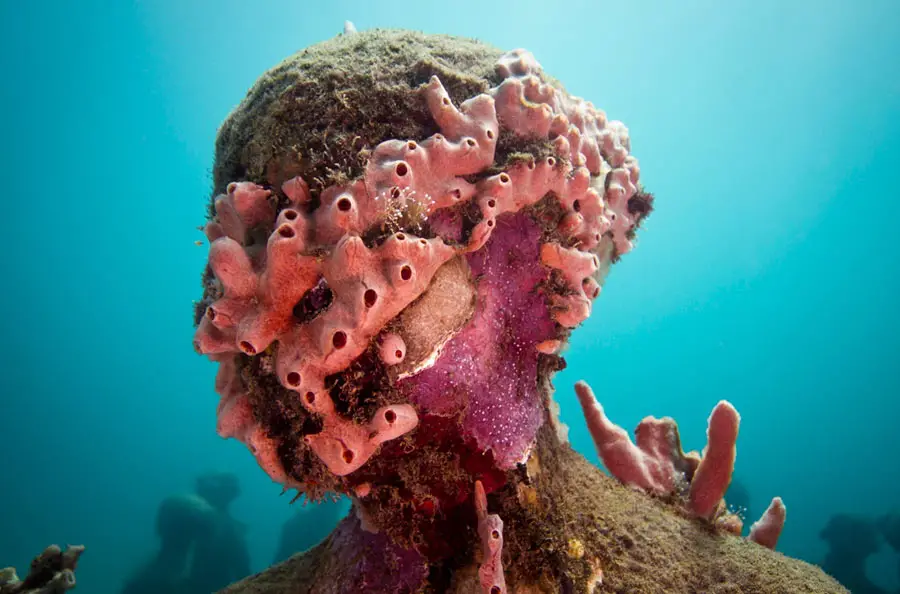 Along the west coast of Grenada, just a short drive away from St. George's, you'll find the Moiinere Bay and the Underwater Sculpture park sunk deep under the waves. It's built like a gallery, but not so much for it to be a tourist attraction. In fact, its original creator intended to offer a new place for the corals and other sea creatures to live. 
His mission was a success, as you'll see if you take a dive into the exhibit. Getting as close as possible to them can give you true insight into their beauty and the good work that they are doing for the environment. 
Hauntingly beautiful, this area will become one of the most memorable aspects of your trip. 
Carenage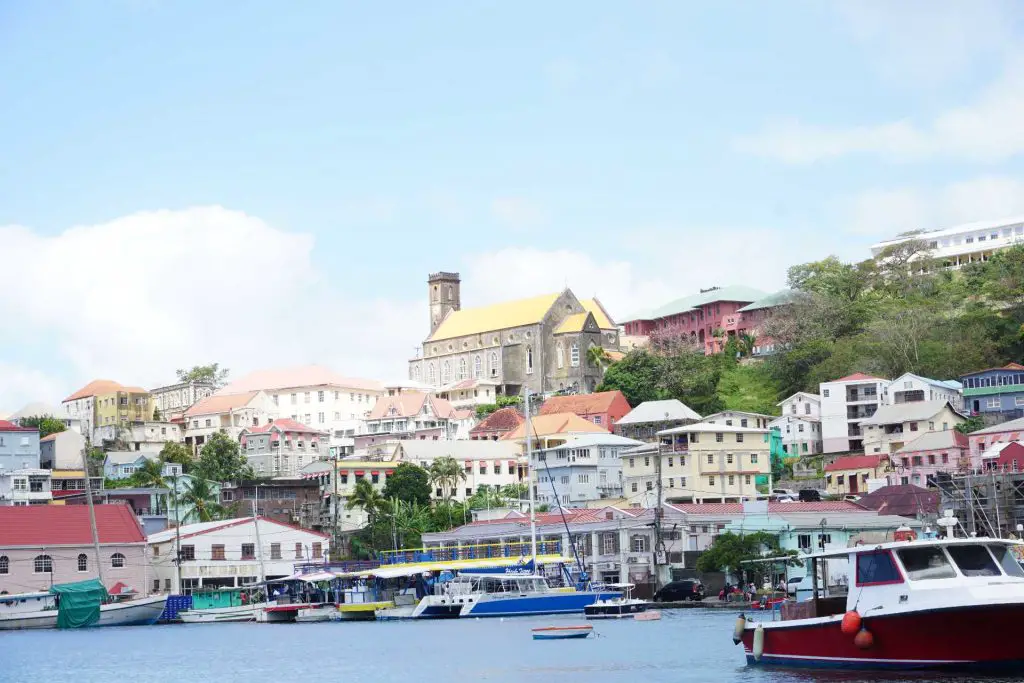 Carenage is probably one of the best places to go if you want a relaxing day with a bit of cultural insight. It's a harbor where boats dock and get loaded or unloaded. Chat with locals, watch as they perform their day-to-day activities, or find a nice restaurant or bar.

The views are stunning, and the food is delicious, so you'll love this part of your trip. 
Morne Rouge Bay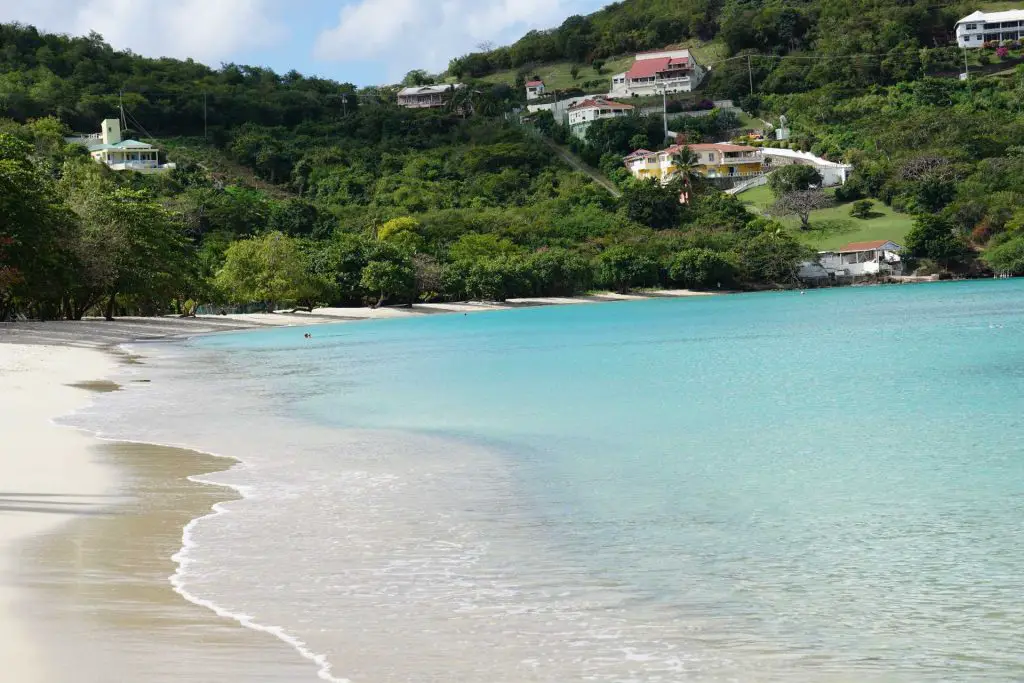 South of Grand Anse, you'll find Morne Rouge Bay, which is a quiet place surrounded by the hues of jade. White sands meet the water on one side and lush greenery on the other, which makes for a perfect, relaxing beach experience. 
There are some resorts and hotels around, but nothing loud enough to break the relaxation and beauty of the area. 
If complete R&R appeals to you, check out my article 6 Reasons to Visit Morne Rouge Beach.
Grand Etang National Park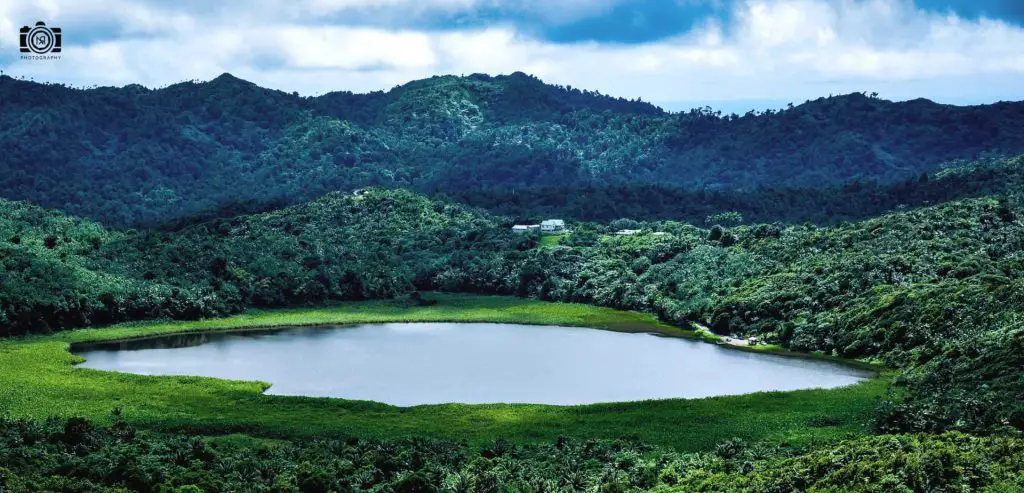 If you're looking to learn more about the biodiversity on the island, make sure to visit the Grand Etang National Park. It's set in the rainforest and offers plenty of hikes. Visit a crater lake and many waterfalls and swimming areas you can enjoy.
Wildlife and plantlife there are truly impressive, and you won't regret this once-in-a-lifetime journey through the Caribbean natural treasure. Be ready to snap many pictures and to spot some of the indigenous species that live on the island. It's best if you book a tour, rather than venturing out on your own. Your guide will know a lot more about the best places to be, so book on time and enjoy the experience. 
Conclusion
Getting to the Grand Anse Beach in Grenada is easy when visiting on a cruise and there are plenty of other sites to see so be sure to get off the ship and explore.
Have you been to Grenada on a cruise? What did you see? Where did you go? Share your experience in Comments below.