Grenada is one of the most picturesque islands in the Caribbean, but its culture richness goes beyond that. A great example of that is Fort George, one of the oldest structures on the island and a fascinating tourist attraction. Before you set out on your journey to Grenada, it's essential you know more about this incredible location. 
About Fort George
Fort George is an important historical building in Grenada. It played a vital part in political changes on the island, and it's a classic symbol of European functions and architecture. In Fort George, you'll find fortifications like barracks, gunpowder magazines, firing galleries, parades, and so on.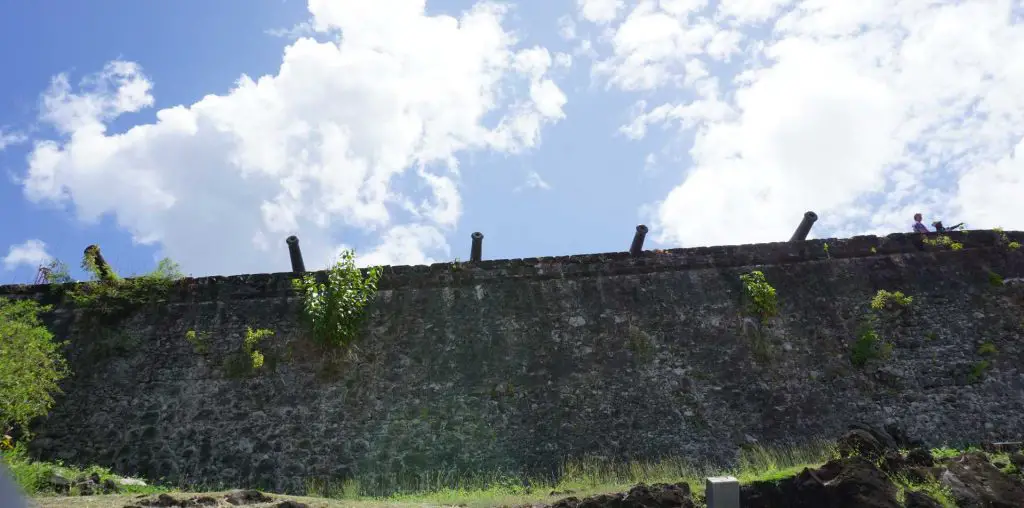 To this day, Fort George is the home to the police station and one of the best places to go if you want unforgettable sights — and pictures — of the town and the ocean. Most of the structure is intact, and some of its appeal comes from the historic pathways and buildings that still look the way they looked centuries ago. A battery of cannons from that time is still fired on special occasions. 
It's located on the Grand Etang Road, in Saint George's, the capital of Grenada, at the top of a steep hill. You can visit the fort every day of the week between 7 am and 5 pm. The admission fee to enter the fort is really low — around $2. 
Why Should You Visit Fort George? 
Fort George is a historic site which witnessed many changes in the history of Grenada. It stood there through invasions and attacks, and it's still there today — it's high walls evidence of the times gone by. 
While not in excellent condition, the fort offers a unique experience of history, and a peek into the life of soldiers that used to fight there. And if that's not enough, keep in mind that Fort George provides you with an opportunity to take in some of the most beautiful vistas in the world. 
What To Expect of Fort George
At Fort George, you'll have an option to get a guide or to roam the fort on your own. Both could be valuable for you, so pick based on your own interests. 
Pay attention to the panoramic views around the fort — these may be the best part of your excursion. It's truly majestic to see the city below your feet, the sea, and ships arriving at the port.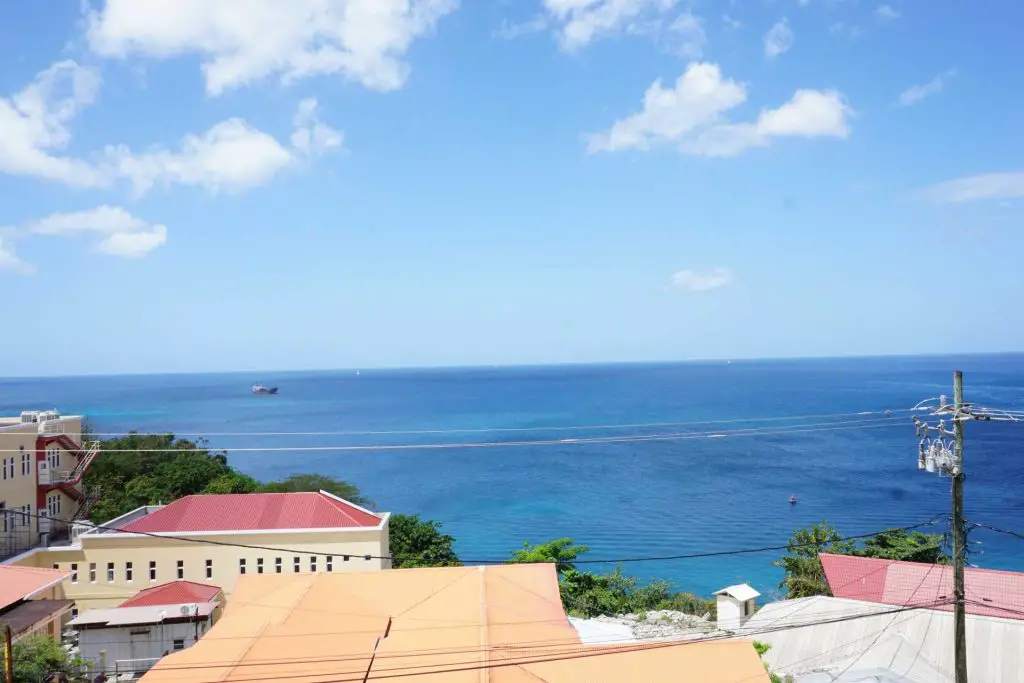 The fort itself is in a pretty bad condition — historical events, hurricanes, and neglect have deteriorated the walls. However, this only adds to the overall appeal, and the look of it makes you reflect upon events that took place there. It's not hard to imagine certain things when you feel like you took a trip back through time. 
There's not a lot of information offered within the walls of the fort, so you'll probably learn more by reading up before or after your trip, or by getting a knowledgeable local guide. 
The History of Fort George
Grenada was first spotted by European countries during the time of Christopher Columbus. While they wanted to settle it, the native tribes managed to resist the attempts. However, the French eventually colonized it. They established plantations worked by slaves. 
The French also brought upon the construction of the fort, when it was designed by Francois Blondel in 1666. At first, it was called Fort Royal, and it served the purpose of guarding the port. Later, a French architect redesigned it since the island became a part of the slave-trade
Under the Treaty of Paris, Grenada was given to the British, who gave it the name of Fort George. The French managed to occupy the island for a while, but it was later returned to the British. 
When the slave rebellion started, all of the British soldiers were cornered in the fort. However, as time went by, the fort was getting less and less important, and they abandoned it. Another important factor in that abandonment was cholera, which killed many of the soldiers. 
Local militia and police took over. 
Even though the country became independent, the political scene remained unstable, and the Marxist party took over. People were massacred in a coup, and that same year, the USA invaded Grenada. 
Should You Book In Advance? 
Generally, there is no need to book a visit to Fort George if all you want to do is roam around and explore. However, it's a good idea to book a tour that takes you through several historical places so that you can really understand the whole story. A guide will be able to tell you everything about the area and include some fun anecdotes as well. 
Visiting Fort George can be an amazing experience, and many people want to see more of the island — both to learn about its history and to immerse themselves in the culture. If you're planning your trip to St. George's, there are some places you should definitely visit. 
Accommodations Near Fort George
Fort George is in the capital of Grenada, which means that you will have plenty of options when it comes to accommodation. From luxury stays to budget hotels, St. George can offer a lot and something for every pocket. 
A truly extravagant resort in Grenada would be the Silversands Grenada, which is a marvelous resort with its own private beach, pools, and gardens where you could spend days. It has excellent food, and it's a true image of what it means to be on a Caribbean island. 
Venture a mile further, and you'll find slightly cheaper Laluna Boutique Beach Hotels and Villas. Staying there can feel like you're in paradise, with great interiors and even prettier outdoor spaces. 
The cheapest option comes if you go about 6 miles further, to La Sagesse National Park, where you'll find a resort of the same name. The service is superb, the rooms are comfy, there's a beach — and best of all, beautiful views from your window. 
Restaurants Near Fort George
If you happen to get hungry from all that exploration on your tour, it won't hurt to know what the best restaurants around Fort George are.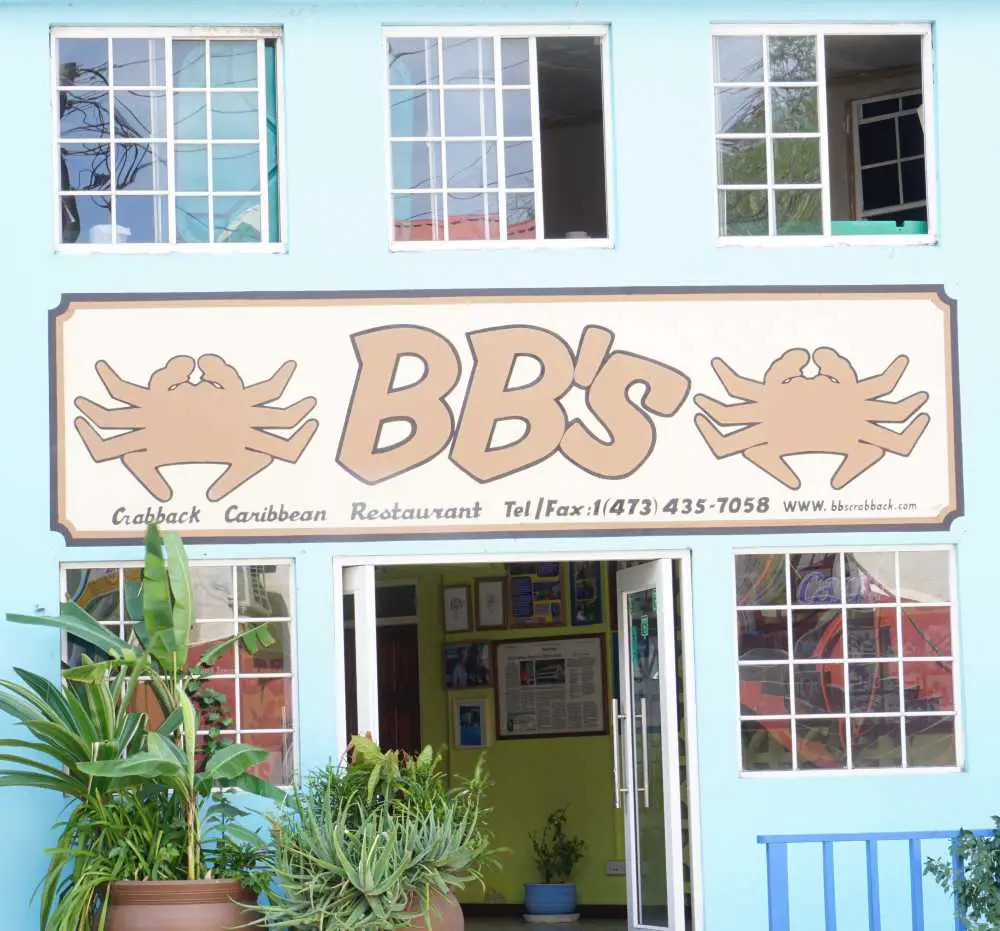 You could head to Salis Restaurant and Bar, one of the top restaurants in St. George, where dinner comes with a breathtaking view of the ocean. Nearby is also the BB's Crabback. They serve the Caribbean and Jamaican food, mostly seafood. The atmosphere there is great, food is presented in an appealing way, and even drinks are creative and delicious. 
There are many other restaurants across St. George, and your choice will largely depend on the type of food that you want to eat. But make sure that you don't miss some of the local specialties. 
Attractions Near Ft. George
One of the best things about Fort George is that it's located in the capital, which makes all of the amenities and attractions of a big city easily accessible. Don't miss out on exploring St. George. The first place to head to after the fort is probably the Carenage, which is the port in the city. It's a beautiful place to walk, have some coffee, food or just admire the sight. 
If you're interested in more history, you can always head to Fort Frederick or the National Museum in Grenada. There's the magical Sendall Tunnel and Fort Matthew, which are also beautiful and worth seeing.
In case all you want to do is relax, head over to Grand Anse Beach in St. George's or the super chill beach Morne Rouge a bit further south.