If you want an authentic Caribbean adventure, full of culture and fun in the sun, but also peaceful moments, there's no better place to be than Grenada. Though it may be a small island, its people love to party, and there are plenty of opportunities for that in August. 
Here's what you can do in Grenada in August:
Participate in the Spicemas, the biggest Grenadian festival of the year
Go to Fish Friday, a weekly event with food and music
Enjoy Carriacou Regatta and accompanying events
Explore Grenada and its culture 
From colorful dancing events to boating affairs or weekly occasions, August is the perfect time to visit this tropical island and get a taste of the culture and history of Grenada and Grenadines. Read on to find out more about these amazing festivities. 
Spicemas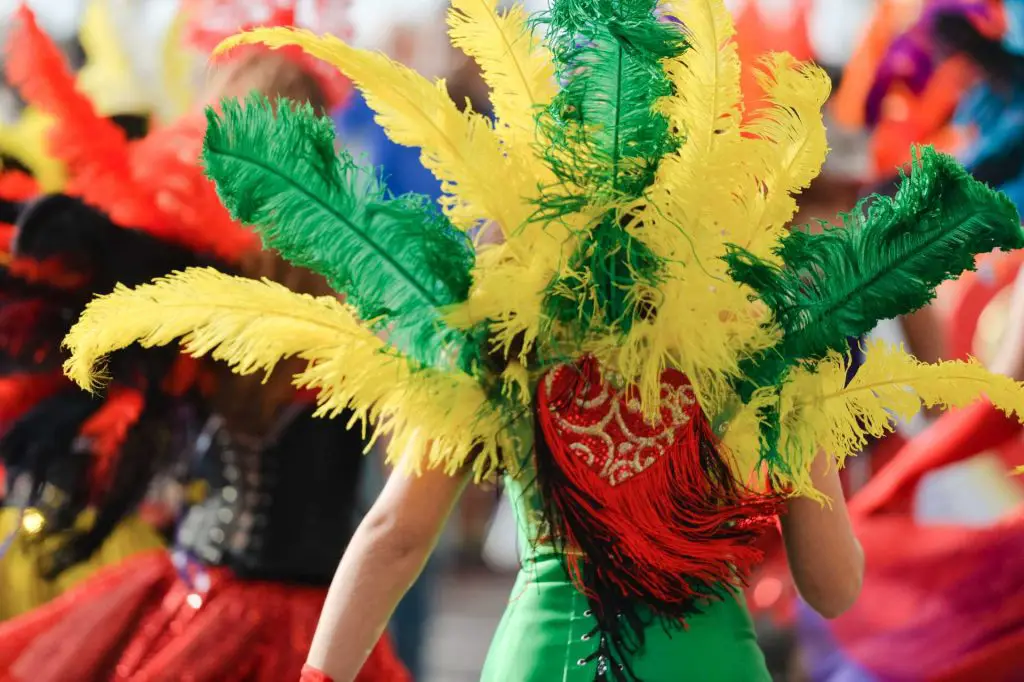 This is one of the biggest carnivals of the year, and it's been a beloved tradition for over 150 years. It always happens in August, specifically from early July until mid-August. The timing used to be different, but it changed in the 1980s. Now it's all happening during the hottest month of the year. 
Known as the Carnival or Spicemas, the majority of its events happen at the capital of Grenada, St. George's. In the beginning, you can witness numerous musical competitions, which all culminate in August. Before the parade starts, the festivities move to Grenville, the second-largest city in Grenada and the capital of the "big parish," St. Andrew's. It's a craft and culture event, and it's loads of fun for the whole family. 
There's also a beauty pageant and plenty of calypso, soca, and steel bands playing. On Carnival Sunday, Dimanche Gras Show begins, and band members compete to become the King or the Queen of the Carnival. The party goes on until the early morning hours, and then the party rolls over into J'ouvert on Mondays when the Jab-Jab comes out and parades through the city, covered in tar, grease, mud, and other dark materials. 
There's a lot of dancing and drinking, and the entire city becomes more colorful. Costumed bands join too, and all of this stretches into the night. The whole thing is repeated the next day. This year, the main events of the carnival will be held on August 13th and 14th. 
Rainbow City Festival happens as a part of Spicemas, but in the town of Grenville, in St. Andres's Parish. As mentioned, it's an event with crafts, food, culture, and music. Expect fun activities like football competitions, short pants, and soca events, etc. 
This is not so much an August festival, but more of an all-year-round event that happens every Friday. It's hosted in the small town of Gouyave, which is less than an hour away from the capital. On Friday evenings, from 6 pm, fishermen and vendors sell their fish dishes, and there's more food than you can imagine. From fried to steamed or grilled seafood, everything is available. 
And there's plenty of variety to choose from. There are fish cakes, lobster, conch, fry jacks, kebabs, shrimp, and more. An interesting fact is that fishermen from this town catch more fish than any other on the island, and for that, they've been awarded by the queen. 
The whole event is open-air, and it spreads through St. Francis and St. Dominic streets with wonderful smells coming from all corners. You won't be able to resist, and you'll have to try something. Naturally, there's a lot of drinking — beer, juices, hard liquor, and so on. 
Try everything you possibly can, because you might just fall in love with something exquisite. 
Of course, there's a lot of music; this is pretty natural with Grenadians — if you see food, there's bound to be some music. From drums to DJs, these performances are bound to make your night more memorable. 
Keep in mind that this is not a tourist event — it's made by locals for locals. Tourists are always welcome but don't expect a typical touristy night. If you're interested in immersing yourself in the culture of the area, you'll love it. Bring a bunch of friends and have fun. 
The event is also great for kids and families, but only at the outset, earlier than most people get there. After that, it gets a bit harder, since there's a lot of drinking, adults, and adult language. 
It lasts until about 1 am and it's the perfect place to spend a Friday night. 
You should also know that most tourist groups that come to Fish Friday come early — way before the event begins — and leave just as it's about to start being really fun. So, make arrangements that work for you. For example, it's a good idea to arrive around 8-8:30 pm and leave whenever you feel like it.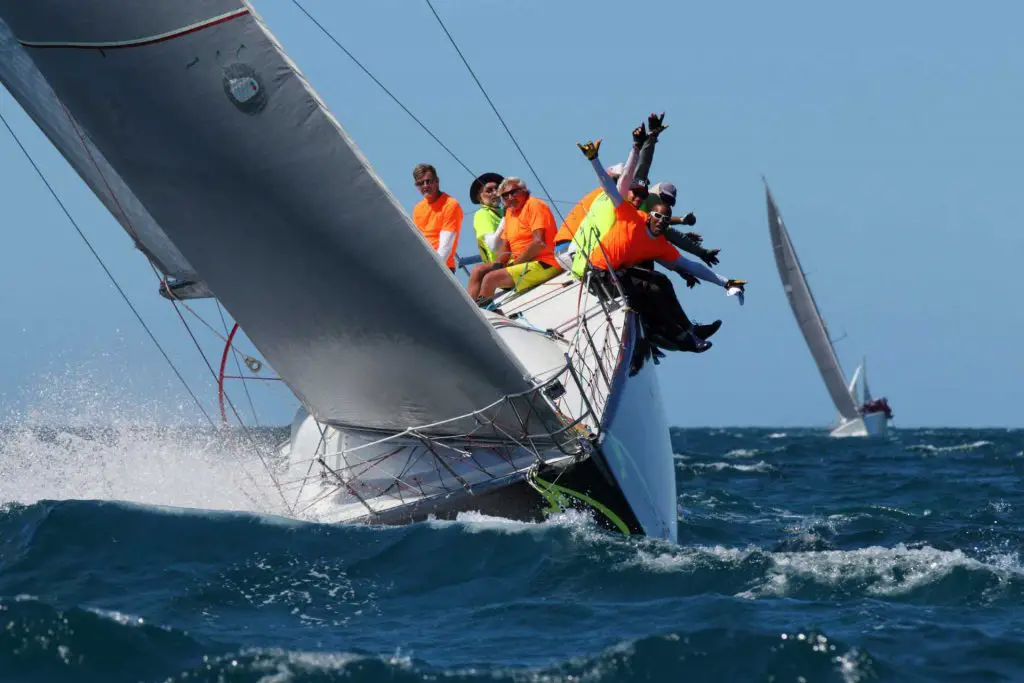 This is another brilliant event happening during August, with white boats sailing around the Carriacou island and numerous land events taking place. It lasts for about four days, and it happens in the first week of August — most of it at the same time as Spicemas, so make sure you find the time for both. 
It's a regatta dedicated to reflecting upon the value of boat building to that area and how important it is to them. This year will be the 55th anniversary of the event. It was started in 1965, and it was supposed to be just a local boat race. But now, it has boats from numerous other Caribbean islands participating in the event. 
It also has fun activities on the shore like bicycle races, donkey racing, drinking games, walking on a greasy pole, and all sorts of eventing activities supported by food and good music. 
The regatta starts and ends at Hillsborough Bay with the goal to boost interest in the local craftsmanship of boat-building. 
How To Reach Carriacou
Generally, there are two ways to reach Grenada's sister island — either go on a ferry or fly. There are also water taxis, but they are usually not recommended since there's a lot of space between Carriacou and Grenada. 
Ferry rides are the slowest way to go, and they last for about 2 hours in both directions. These don't happen often — there's likely going to be only one or two ferry trips in a single day. However, there might be a special schedule for the regatta. 
Flying is a bit more expensive, but it does get you there faster, and there are more rides available during the day. 
What To Do In Grenada If You Only Have a Few Hours? 
If you happen to visit Grenada as a part of your cruise stop, there will be plenty of things to do during your time off. Cruises usually allow for up to eight hours of being in a destination before taking off, so that's enough time. 
However, keep in mind that cruises are very stern, and they won't wait for you if you're late. So, for instance, you won't be able to make it to the Carriacou or Petite Martinique, or maybe some longer diving tours. 
The good news is that you can still enjoy plenty of fun stuff in St. George's, the infamous Grand Anse beach, national parks, and Belmont Estates. Remember to plan your trip on time, book any tours, and schedule your time so that you can return to your cruise ship before it leaves. 
Of course, if you're interested, enjoy the seasonal events, especially Spicemas. You can get the tickets online through the official site and participate in the festivities. Even if you don't want to enjoy Spicemas, St. George's is a big, bustling town surrounded by bays and beaches. Keep in mind that August can be quite rainy, but it's still warm.