Grenville is a city in Grenada, with a small population but numerous exciting things to offer. From natural wonders to the cultural richness, this is a destination you can't miss. 
Here are some spicey places to visit in Grenville: 
Grenville Spice Market
Belmont Estate
Grenville Bay
Rum Distillery
Royal Mt. Carmel Waterfalls
Grand Etang Lake
Pearls Airport
Aside from these famous locations, Grenville has plenty of green, lush areas, imposing mountains and rainforests where you can take a hike and go off the beaten path. Together with the island's historical heritage, it presents a perfect opportunity to immerse yourself in a different culture and relax at the same time.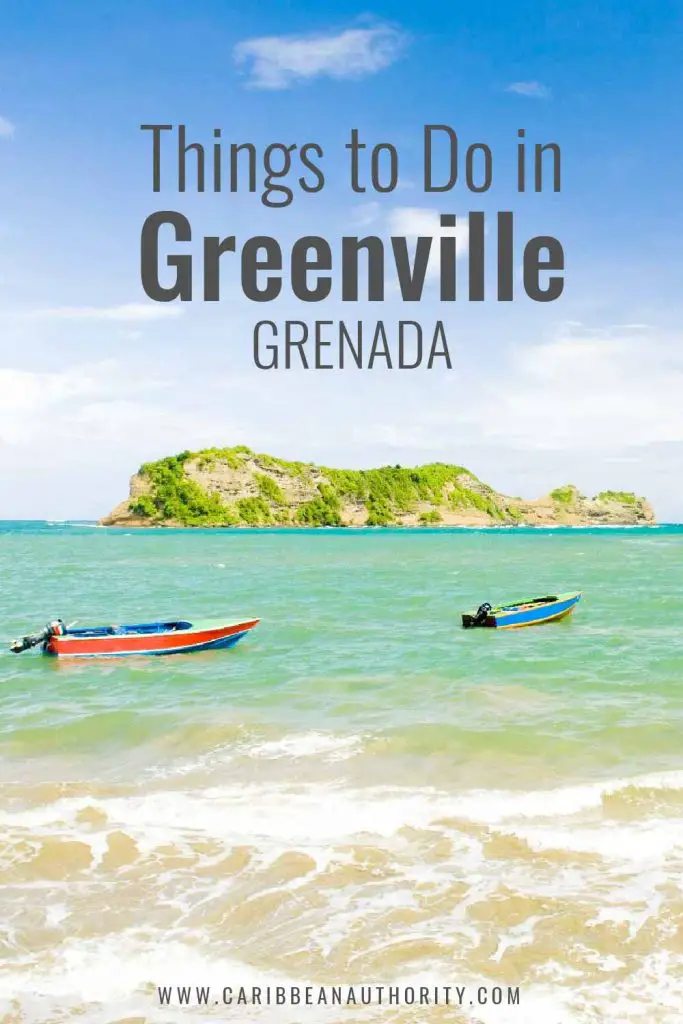 The Story Of Grenville
This city got its name from its founder, George Grenville, who was a former British Prime Minister. Before that, the town was known as La Baye. It's located in and is the capital of the largest parish in Grenada — Saint Andrew Parish. 
Grenville sits on the Grenville Bay, and its primary industry is the export of agriculture. Around 2,400 people reside in Grenville and even more in the area around it. Historically, it has been the home to the largest nutmeg plant on the island.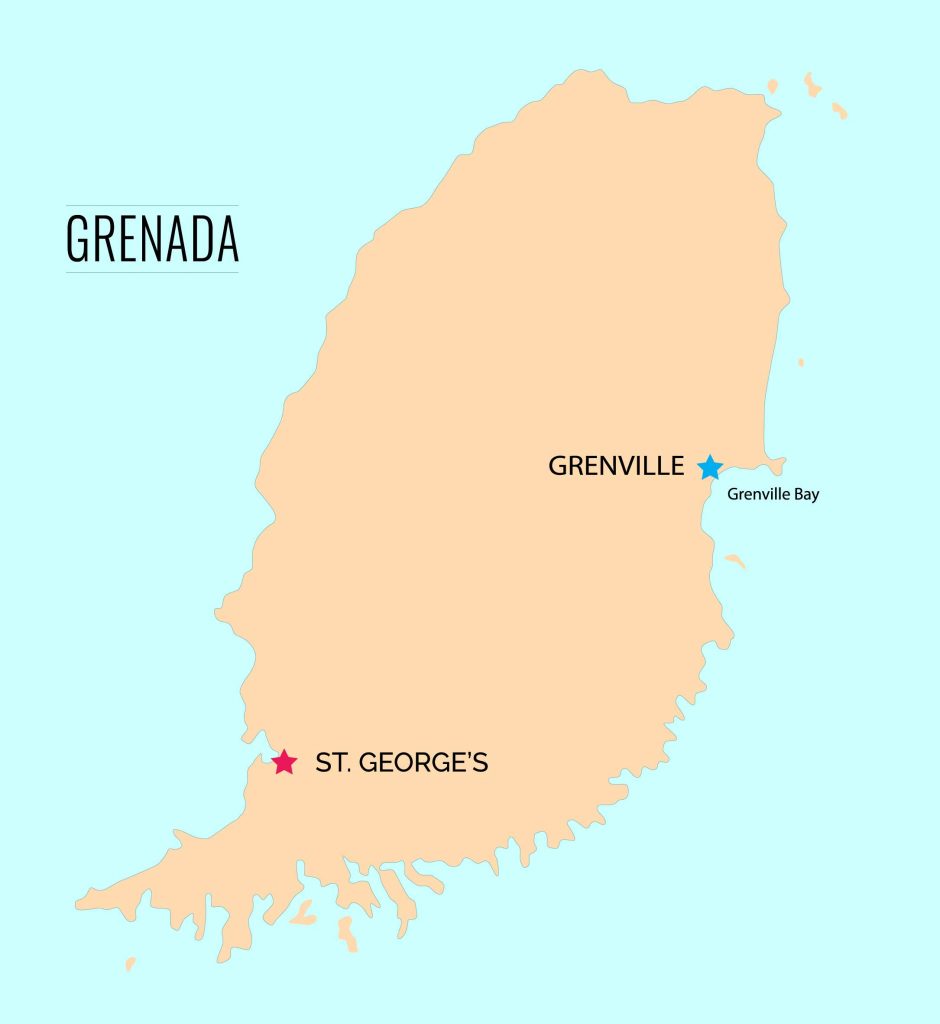 What makes Grenville special is how non-touristy it is. Nature is still largely preserved and untouched, there are many places undiscovered by tourists, and the town is protected by a long coral reef. 
This town is full of hustle and bustle — from coffee shops to markets, restaurants, and street food vendors. But step outside of the urban area, and you'll find complete serenity and tranquillity. 
Things to do in Grenville, Grenada
Spice Market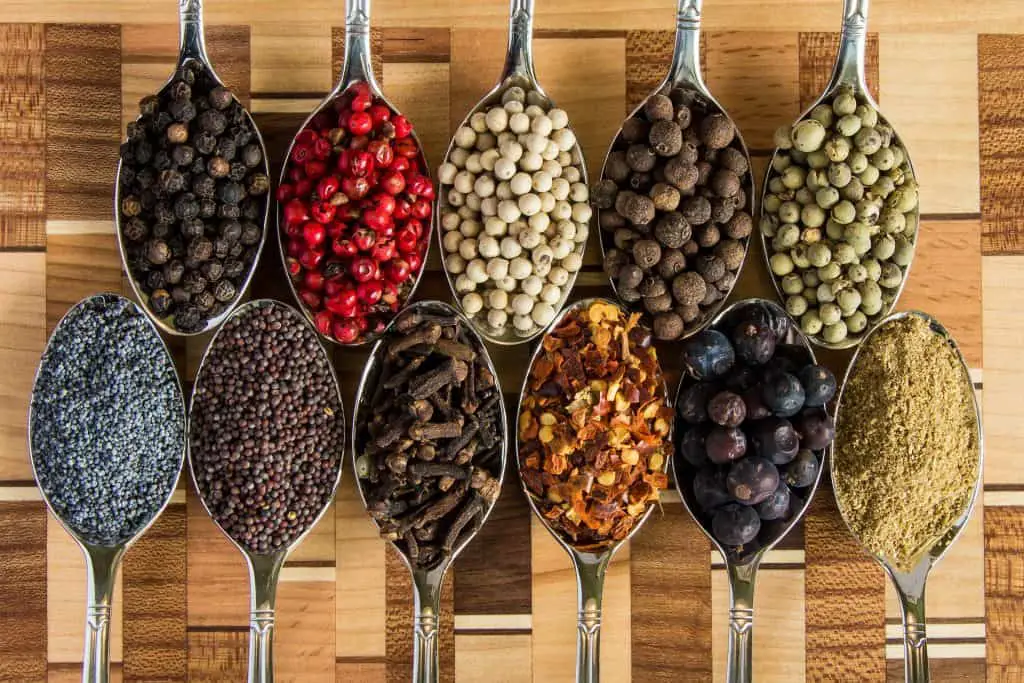 Location: Sandal Street, Grenville
Open every day, but the best day to visit is Saturday
Price: Free to enter
Nutmeg was originally imported from Britain in the 19th century. However, the tropical climate of the area made its own history, and nutmeg trees flourished. Today, despite its size, Grenada produces more than a third of the world's nutmeg. 
Aside from nutmeg, various spices thrive on the island — from cinnamon to ginger or cloves. One of the best exports from Grenada is its chocolate, which is made from cacao that grows on the island.
Because of all of this, spices play a big part in the culture of the area, whether it's in food or folk medicines. And one of the best places to absorb all of these wonderful smells and stock up on organic ingredients is the Grenville market on Sandal Street. 
Of course, you can find small spice shops all over town, but the market offers a unique experience where you can mingle with the locals and buy plenty of things, not just spice. From coconuts to blocks of chocolate and local arts and crafts, the Grenville market is a colorful place where you'll get a taste of Grenadian culture. 
Learn How Grenada Became Known for Beng the Spice Isle.
Belmont Estate
Location: St Patrick's, Grenada
Open from 8 am to 4 pm, except on Saturdays
Price: $2 to $5
If you're willing to venture out of Grenville, the Belmont Estate is the perfect place to see. It's located in the parish of St. Patrick's, and the drive could take a while, but it's well worth it. Not only will you get to see the beauty of Grenada, but you will also get to see how a cocoa plantation works. 
Belmont Estate is a historic plantation that involves numerous gardens and farms, as well as a museum. And don't forget — you'll get a taste of some of the best chocolate in the world. The Estate also has a restaurant where meals are traditional and delicious. 
Aside from chocolate-related attractions, the Belmont Estate offers a petting farm, a goat dairy farm, a craft market, and a bunch of other things to do. You could spend your entire day here and not get bored. It's a great place for kids and families. 
Since it's so off the beaten path, you can go there with a tour or a local guide. 
Grenville Bay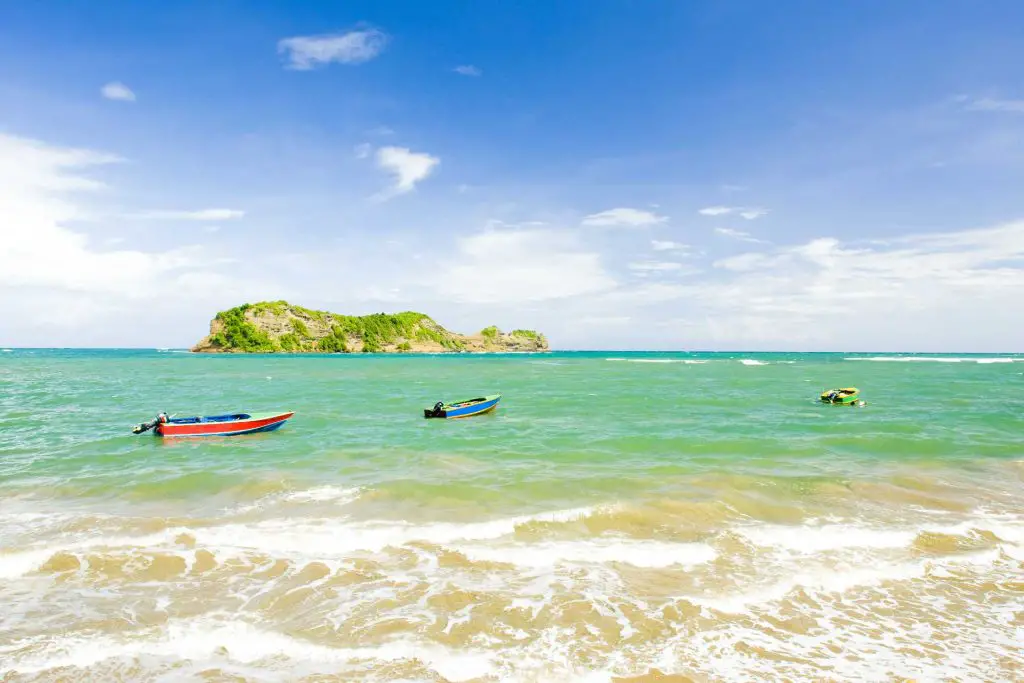 Location: Grenville Bay, Grenville
Open: Always
Price: Free
Closer to Grenville is Grenville Bay. It's surprisingly easy to reach, and as one of the most beautiful sights in the area, you can't miss it. But this beach is not like the others in Grenada. You may expect white sand and a classic tropical setting. 
Instead, you'll find black sand and dark waters juxtaposed against green nature. It's a perfect place to snap pictures and take a long walk along the stretch of the beach. It's largely peaceful, but it also has a restaurant, a snack bar, and so on. 
The Greenville Bay restaurant is set directly on the water, so you get to eat tasty food while looking onto the ocean and enjoying a calming breeze. 
Arrive early in the morning to avoid possible crowds, or leave the visit for the late afternoon when the beach gets especially beautiful as the sun sets on the horizon. The black of the bay marries the fiery tones of the sun, and the effect is mesmerizing. 
River Antoine Rum Distillery
Location: River Antoine, Grenada
Open: 9 am to 5 pm, except on Saturdays and Sundays
Price: Tours start at $2 per person
For alcohol buffs, the Rum Distillery is a perfect place to spend the day. It's the first one of its kind in Grenada, and they still make the rum there. The tours usually show how the plant worked in the 1800s, and it's a fascinating thing to see. 
Your guide will take you through the facilities, and you'll be able to see machines that date back to the time the distillery was opened. And once you've explored it, you'll get to try some of the rum made there. 
Depending on the tour, you might get picked up at your hotel or wherever you agree with your tour guide. The ride is a bit longer, but the sights are picturesque, and you'll enjoy every moment of exploring the island. 
The whole tour will be supported by a rum expert who'll be able to tell you fascinating stories about the making of the rum, the history of the plant, and so on. 
Royal Mt. Carmel Waterfalls
Location: Mount Carmel, Grenada
Open: Always
Price: Small entrance fee from the owners of the property
Just two miles south of Grenville, you'll find a natural wonder you'll never forget. Mt. Carmel Waterfalls are the highest on the entire island, which is pretty impressive considering the sheer number of waterfalls that exist in Grenada. It has two falls around 70 feet tall, which meet in the enchanting pool, creating a fairytale-like environment. 
You won't have any trouble finding them since all it takes is a pleasant walk through a plantation where fruits and spices are grown. Delicious smells will surround you as you make your way to the waterfalls. For this, you most likely won't need a guide — it's nearly impossible to get lost. If you're not sure where it is, ask around, the locals are very helpful. 
You'll be able to hear the falls far before you see them, which is helpful. Naturally, you can get a guide if you need one since the plantation made them available. 
The path to the waterfalls is quite well-prepared, and it takes you straight through some of the most exquisite pockets of nature you have ever seen. 
And no trip to the waterfalls would be complete without a dip in the natural pools full of clear azure water. If you're a good climber, nothing's stopping you from climbing the rocks for a brisk shower under the falls. 
A bit further away is a natural water-slide leading straight to a pool of water. 
If waterfalls are your "thing" be sure to check out my article >> The Ultimate Guide to Grenada's Waterfalls.
Grand Etang Lake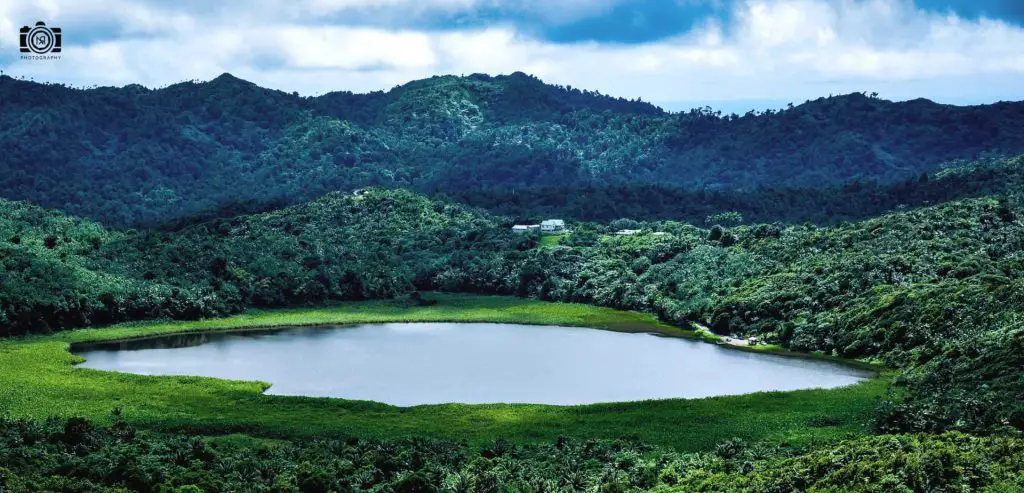 Location: Grand Etang Lake, Grenada
Open: Always
Price: Free
Finally, one of the most imposing aspects of St. Andrew's parish is the Grand Etang Lake. It's a big pool of water in a crater of an extinct volcano. The nature surrounding it is paradise-like, and it provides many opportunities for hiking. 
There are hot springs, waterfalls and magical sights that you can't see anywhere else in Grenada. 
Relax, unwind, or have a picnic on the shores of this beautiful lake. 
This is just the tip of the iceberg. Check out my article Why Grand Etang Lake is a Must-See for more detail.
---
St. Georges and surrounding communities on the western shores of Grenada have much to offer but for an amazing and less-crowded/touristy destination, head to the eastern shores where you'll find the city of Grenville and many "spicey" experiences waiting for you.