Grenada is a beautiful island paradise, and you can't ask for a better location if you're looking for a place to get hitched. There's a lot involved with planning a destination wedding, however, so if you're planning on having your wedding in Grenada and you don't already live there, there are lots of things to keep in mind while you get the details ironed out. 
So how do you get married in Grenada? You'll need to consider the following when planning your Grenada wedding:
The requirements to get married in Grenada
Where you can get married in Grenada
Resorts and hotels in Grenada that offer wedding packages
The cost of getting married in Grenada
How to hire a wedding planner in Grenada
Wedding planning for a destination wedding in Grenada can be tricky, but it doesn't have to be if you look far enough ahead in advance. Read on to find out more about the simplest and most fun way to wed in Grenada.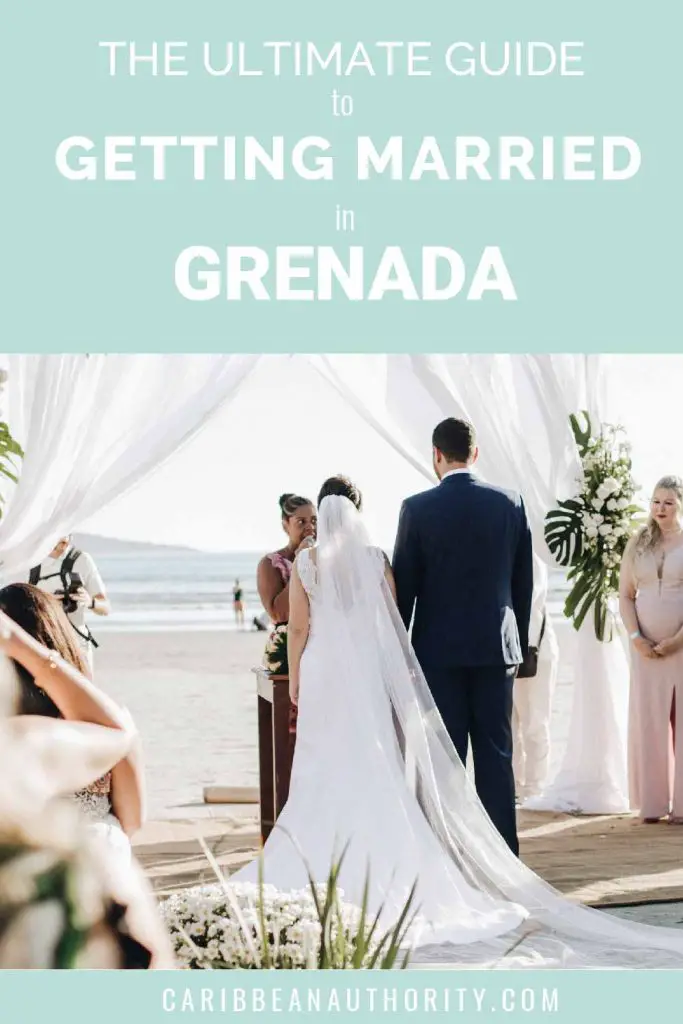 What is Grenada and Why Would I Want to Get Married There?
Grenada is a beautiful island nation in the West Indians, located in the Caribbean Sea. When people think of tropical paradise, they are thinking of places like Grenada. Between its softly lapping waves, sugar-white sands, and hospitable people, you can't really ask for a nicer place to stage a destination wedding for your friends and family.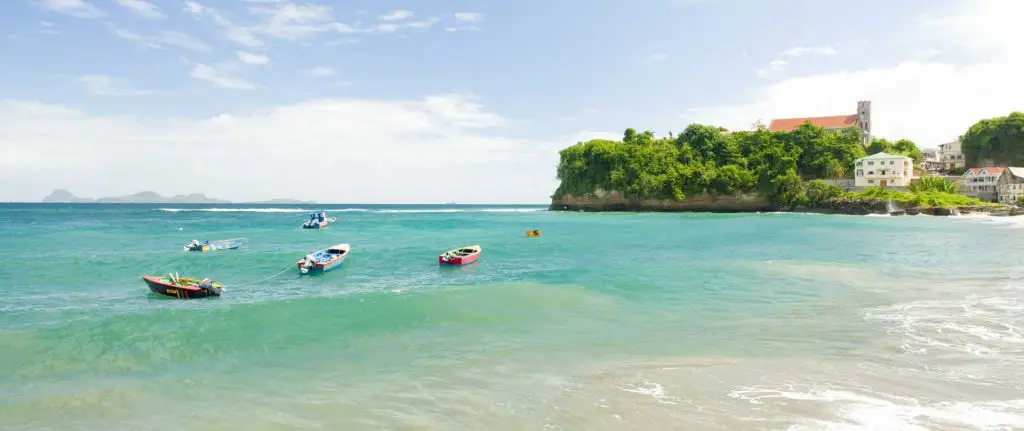 Grenada (consisting of the main island plus a few smaller surrounding islands) is known as Spice Isle and once featured prominently in the transatlantic spice trade for its prized nutmeg plantations. Nowadays, it is primarily a tourist destination, with travelers from all over the world who come to visit and take in the beautiful climate, delicious food, and lovely beaches. 
If you've ever dreamed of a barefoot beach wedding and the sheltered, quiet beauty of an island wedding in the West Indians, Grenada could very be the perfect location for you to set one.  Between the historic district in St. George and the nightclubs of Grand Anse Beach, there is something to please everyone in Grenada.
What Are the Requirements to Get Married in Grenada?
Before you decide to get married in Grenada, you need to make sure that you have all the requisite documentation to do it legally at the courthouse. It would be terrible to get all the way to the island only to realize you haven't filled out the forms necessary to secure an official marriage license.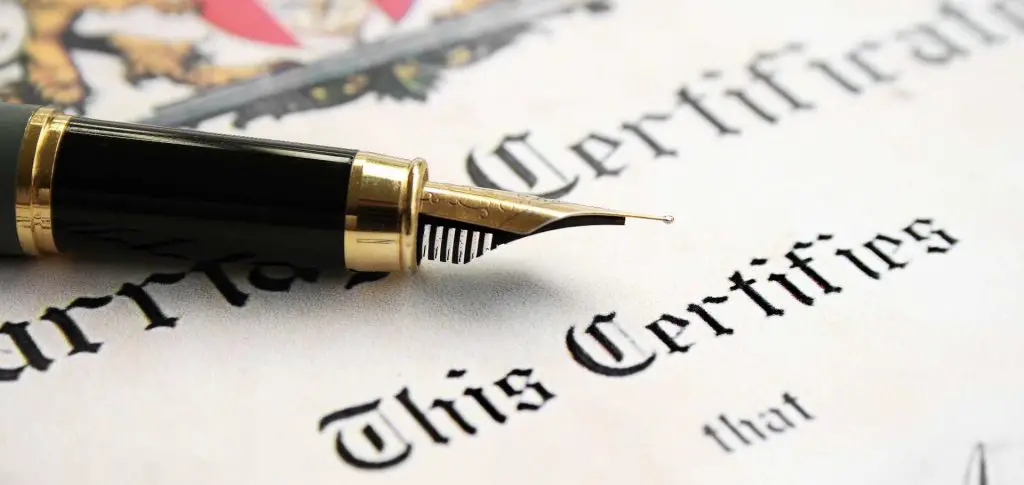 Documentation
One of the most important things you'll need to know to get married in Grenada is what paperwork is required and what you'll need to make it official. These are the documents necessary to obtain a marriage license in Grenada:
Passports. You'll have needed a passport to get into Grenada, to begin with, so this isn't a problem for most visitors. This article talks about the passport & visa requirements in detail.
Birth certificates. If you're getting married in Grenada, you'll need to be sure to bring official copies of the birth certificates for both the bride and groom.
Consent form. For brides and grooms that are under 21 years of age, a consent form is required to be signed by the person's parent or guardian to authorize the marriage.
Single status certificate. A single status certificate in Grenada is an official document proving that you are single when you get married. This certificate must be signed off with a witness.
Sworn affidavit. This is an official government document attesting that neither marrying party has been previously married.
Decree absolute. If either of the marrying couple has been previously married and divorced, they will be required to have documentation in the form of a decree absolute.
Death certificate. If either member of the marrying couple has been widowed, they must provide a death certificate for their former spouse. 
In addition to these documents, foreigners wanting to get married in Grenada must be a resident for at least three days prior to the marriage, so if you're getting married in Grenada, it's a good idea to go ahead and make it at least a week-long affair.
If you give yourself a week for the wedding and a week for the honeymoon, you have the makings of a perfect Grenada wedding.
Fees for Getting Married in Grenada
If you get married in Grenada, you'll need to be aware that there are some nominal fees that have to be paid at the courthouse in order to obtain a marriage license. 
These are the licensing fee and the stamping fee, and these fees come out to ten Eastern Caribbean dollars and fifteen Eastern Caribbean dollars respectively. This is less than ten American dollars, so it's a pretty good deal.
Where to Get Married in Grenada
When planning a destination wedding in Grenada, there are tons of choices for staging both your wedding and reception. Whether you want a barefoot beach wedding or a traditional church wedding (or a combination of the two!) Grenada has something to offer you.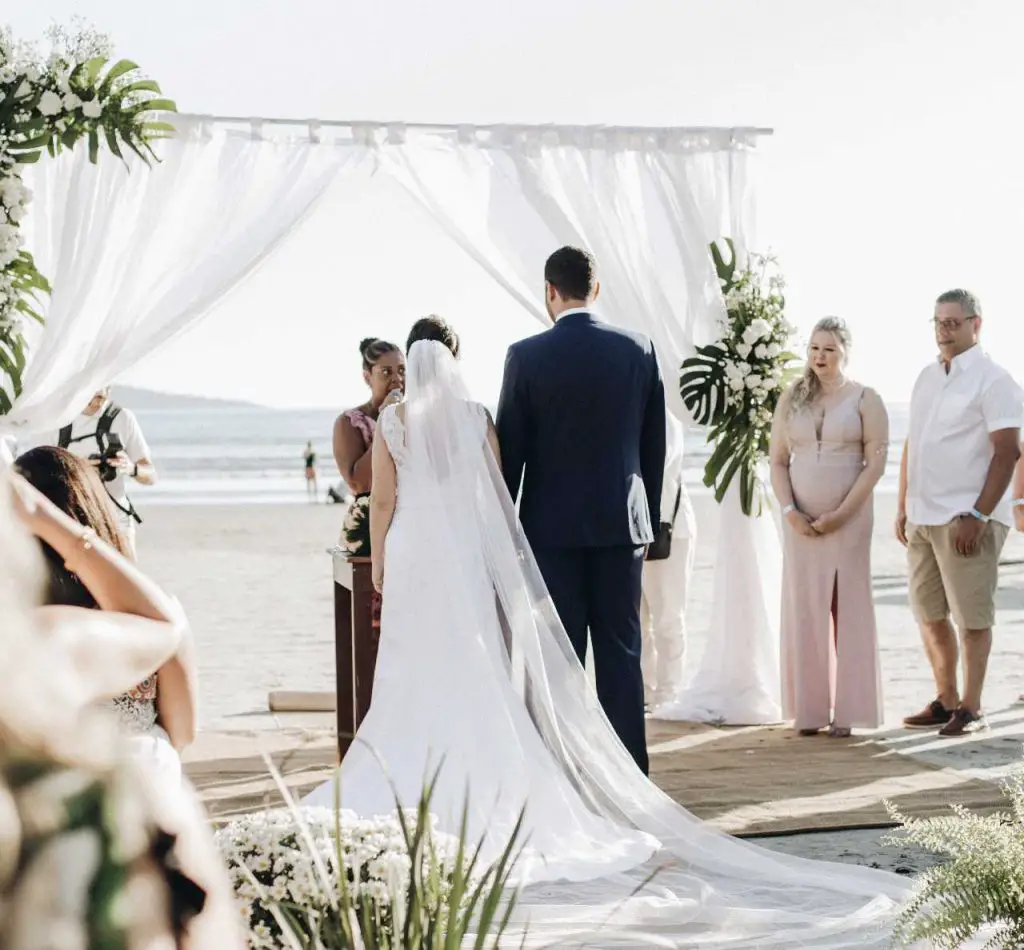 Here are some of your options for where you can get married in Grenada:
Hotel wedding. One popular wedding destination in Grenada is the Petite Anse Hotel. This gorgeous beachfront resort not only has their own wedding planner, but they also have their own kitchen gardens and prepare all their fresh seafood dishes and produce from local or homegrown sources. There are other hotels available as well that offer wedding services.
Courthouse wedding. For those who are wanting a simple ceremony so they can spend the rest of their honeymoon having a blast on the island, a courthouse wedding can be an easy answer. As long as you have the prerequisite forms and a witness, you can get married at the courthouse at lunch and be at your beachfront reception by sunset.
Church wedding. For those marrying couples who are religious and prefer a sacred wedding ceremony, Grenada is a very spiritually diverse nation, and you can find a church for just about any denomination imaginable. If you want to get married in a church, be sure to call ahead to the churches you're considering to see if they have their own requirements for marriage. Some may require marriage counseling or other small rituals before giving their blessing.
Park wedding. There are many beautiful municipal parks in Grenada, such as the Hyde Park Tropical Garden. This hidden gem and others like it are a perfect outdoor venue for a tropical wedding, and since they are located in St. George proper, they are near reception venues for the party afterward.
Beach wedding. While it is best known for its spice trade, Grenada is almost as well-known for its pristine and somewhat secluded beaches. The beaches of Grenada are the perfect backdrop for a beachside wedding at dawn or dusk, and since many of the local beach resorts also offer wedding packages, guests can be lodged nearby, and the reception held in resort event halls.
No matter where you decide to get married in Grenada, you'll be able to find plenty of amenities to make your special day even more special. Which choice of venue you decide on for the wedding and reception will depend a lot on personal preference.

A religious couple is going to want a completely different service than a secular one, and some people may prefer indoor venues to outdoor ones. Regardless of your preference, you're bound to find a combination that works for you here.

Resorts and Hotels That Offer Wedding Packages in Grenada
In Grenada, there are over a hundred and twenty different resorts and hotels, so regardless of your fancy, you're likely to find a few that might work for your wedding. What's even better is that many of these resorts, because they're used to be used as wedding destinations, often include amenities that are geared specifically towards newlyweds, such as special honeymoon and wedding packages. 
Another advantage is that many of these larger resorts also have a wedding planner either on staff or on retainer, so you can have "eyes on the ground" with regards to planning your special day if you're trying to plan it from a foreign country. 
Getting your wedding planned through your resort or hotel can also be a good idea because hotels will often take it upon themselves to secure the necessary documentation for your wedding as part of the wedding planning, and the legal fees required are usually rolled into the cost of the total wedding package. 
Having a wedding in Grenada this way is probably the most carefree way to go about it, since most of the details of planning the wedding are left to the wedding planners, and the married couple is left to relax, enjoy themselves, and entertain their guests. 
Here are just a few of the hotels and resorts in Grenada that feature either wedding planners or wedding packages as part of their services offered: 
Petite Anse Hotel
As previously mentioned, Petite Anse Hotel is a popular hotel that caters to couples looking to get hitched. Petite Anse offers a gorgeous beachfront, has their own wedding planner, their own kitchen gardens and prepare all their fresh seafood dishes and produce from local or homegrown sources.
Brides, imagine your freshly made bouquet from Petite Anse's flower garden! Truly unique.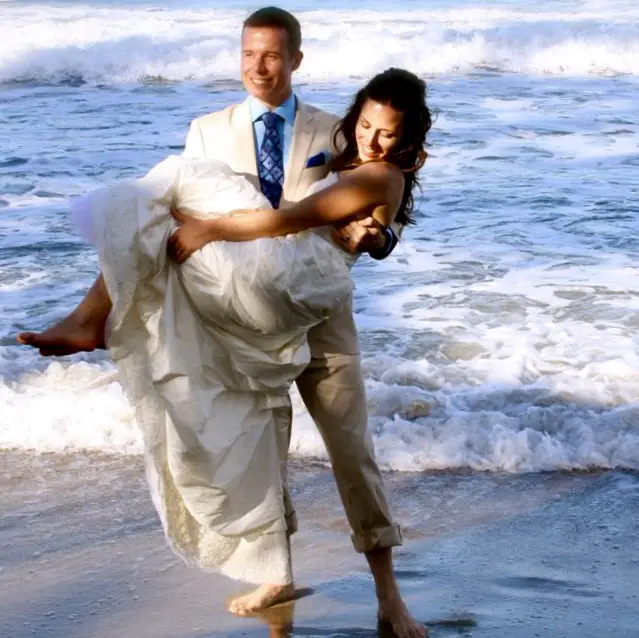 Just check TripAdvisor and you'll read consistent commentary from couples who experienced their special day at Petite Anse Hotel. Here is a couple:
"Fabulous place for a wedding and honeymoon – The staff were all amazing. The food and drink were excellent and we were glad that we went all-inclusive." – Alison F
"Destination wedding away from the masses" – We felt our wedding and stay were an unconditional success and this is thanks to Philip, Annie, and their peerless staff." – Iva and James 
Laluna Hotel
Laluna Hotel in Grenada is widely regarded as one of the most romantic beach getaways on the island, and they have the wedding packages, honeymoon packages, and anniversary packages to prove it.
Set in a secluded tranquil bay, Laluna's intimate size of only 16 romantic cottages and two villas, makes it the perfect venue for your Grenada wedding on the beach. It's perfect for small family weddings or intimate weddings for two.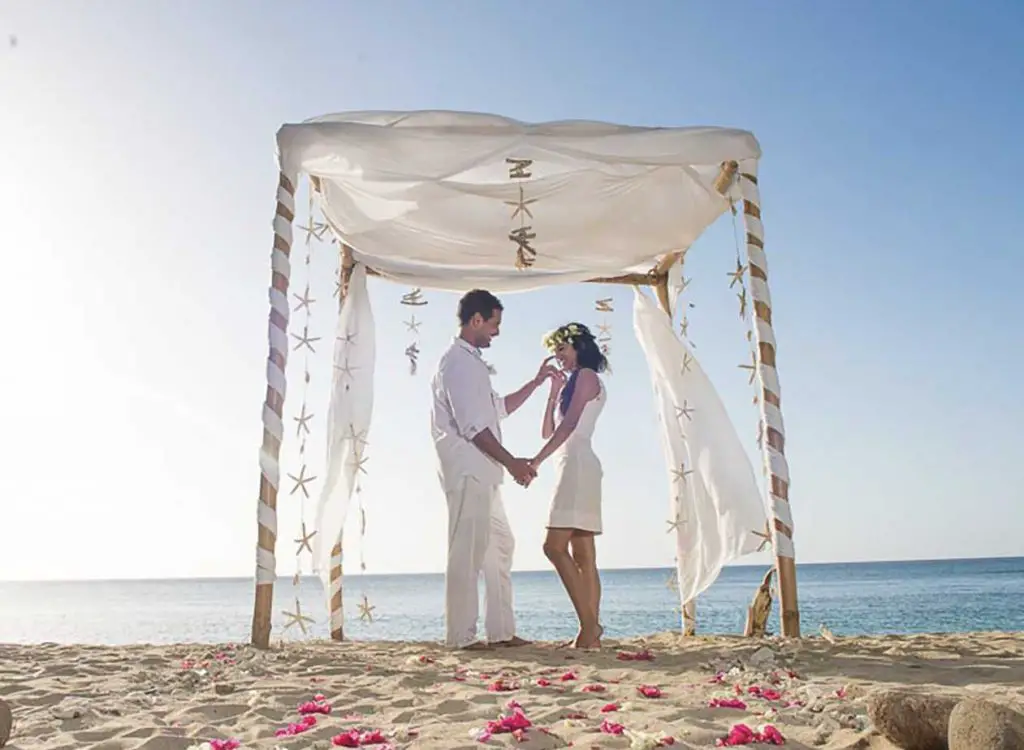 Laluna's Marketing Manager, Wendy Bertucci, shared with us "Because of Laluna's intimate size, there is even the possibility of booking the entire property for an exclusive wedding or celebration. With our Laluna Exclusively for You, if you book the 16 cottages the restaurant and the entire facilities become exclusive for the wedding party. We also offer two 5 bedroom villas as an additional option for booking accommodation".
Laluna offers the following as some of its many wedding services—
A 7-day wedding program
Champagne and cake
Candlelit dinner on the beach
Couples' massage
A beach cottage.
Laluna is for Lovers, Laluna does not accept children under 12 since their concept is for an adult getaway in a romantic setting.
Coyaba Beach Resort
Coyaba Beach Resort is another good option for a romantic beachside getaway and features wedding packages of their own. Couples have a choice of getting married at the beach, in the resort gardens, or in a gazebo looking out over the ocean. A minister is also provided to officiate the services.
---
If you really want to do your guests a favor, let them know about the all-Inclusive hotels and resorts in Grenada in my article Grenada's All-Inclusive Resorts – Even the Hidden Ones.
Sandals
And of course, there's Sandals Resort, infamous for providing an all-inclusive, luxury getaway for couples in love.
You'll find Sandals on the southwest coast of Grenada on Pin Gin beach where the breakwater enclosed calm waters allow for awesome snorkeling or just lazing on the water.
Sandals' "Customizable Wedding" has many inclusions, below are just a few:
A personal Wedding Planning Team
Preparation of marriage documents
White chairs & cushions
1-Hour cocktail reception
I've not been married at Sandals but I had a wonderful time in their Negril and Montego Bay, Jamaica properties. A stay at sandals is an investment, but the quality of the rooms, food, and drink along with all the activity inclusions are totally worth it.
Cost of Getting Married in Grenada
It is difficult to give a definitive amount for what it would cost to get married in Grenada because the cost depends on so many different variables. Here are some of the things that go into a wedding on Grenada that range so wildly they are difficult to estimate: 
Number of guests invited and whether the couple is paying to lodge them
Length of stay before and after the wedding
Cost of food and drink (beyond what is included in any hotel wedding package)
Cost of services such as live music, photographers, or hair and makeup
Cost of renting a reception venue
Cost of renting a church (if participating in a religious wedding) 
According to TheKnot.com, the average cost of a destination wedding is roughly $27,000-$28,000. People tend to spend more overall on a domestic wedding in amenities, decorations, etc. but due to the cost of lodging and airfare, destination weddings tend to be more expensive per person. 
One of the advantages of having a destination wedding in a place like Grenada is that while airfare and lodging can become expensive for a large wedding party, especially if the parents of the married couple or the married couple are paying for everything themselves, but the all-inclusive wedding packages available at local hotels are surprisingly affordable. 
Here is a breakdown of some of the costs you should expect when you're getting married in Grenada:
The Cost of Wedding Guests for a Wedding in Grenada
How much your guests cost you during your wedding in Grenada is going to depend largely on two factors: a) how many guests are you planning on bringing, and b) are you paying for all of them, or requiring them to pay for part of their airfare or lodging themselves? 
Traditionally, according to the etiquette associated with destination weddings, the married couple is only obligated to pay the cost for lodging and airfare for the wedding party alone, not the wedding guests. Wedding guests are expected to foot their own bills for transportation to and from the wedding as well as the cost of lodging. 
Because of these associated costs, if you have a destination wedding, you might end up with significantly less wedding guests than you'd have if you had a domestic wedding. Many people may opt not to come and simply send a gift instead if they feel like they can't afford the vacation time, the airfare, or the lodging comfortably. 
But the end result is often a smaller but more intimate affair that you'll likely remember for decades to come. So send out your invites, plan to cover the cost of your wedding party, and let the rest sort itself out. 
The Cost of Lodgings Before and After the Wedding
One cost consideration you'll need to take into account when trying to budget for your Grenada wedding is that you'll need to account for a few days on either side of your wedding day for a Grenada destination wedding, not including any honeymoon period or your vacation on the island afterward. 
Why? Because, in order to get married in Grenada, you'll need to have been present on the island for at least three days, so plan to spend a few days there before the actual wedding date. You'll also need a few days after the wedding date to wait for the approval of the wedding license, which can take 2-3 days, depending on whether you've been divorced before or not. 
This means you'll need at least three or so days on either side of your wedding day in Grenada in order to get things situated, so be sure to plan for that when you budget the cost of your lodgings for the overall trip especially since you'll likely be paying for the lodging of the wedding party for at least part of that amount of time as well.
Luckily there's plenty to do in Grenada. Check out the 20 Reasons Why Visiting Grenada is Totally Worth It article to give you an idea.

The Cost of Food and Drink for a Grenada Wedding
The cost of food and drink at a wedding in Grenada is one variable of the wedding that will be as different as the married couples hosting the happy day. For example, a wedding that does not include alcohol will be significantly cheaper than one that does, and some hotel wedding packages offer associated dinner services, while others don't. 
Many wedding packages come with at least a wedding cake and some champagne to toast the married couple, but others will also include a restaurant, seated entrée, or buffet services depending on where you have your wedding.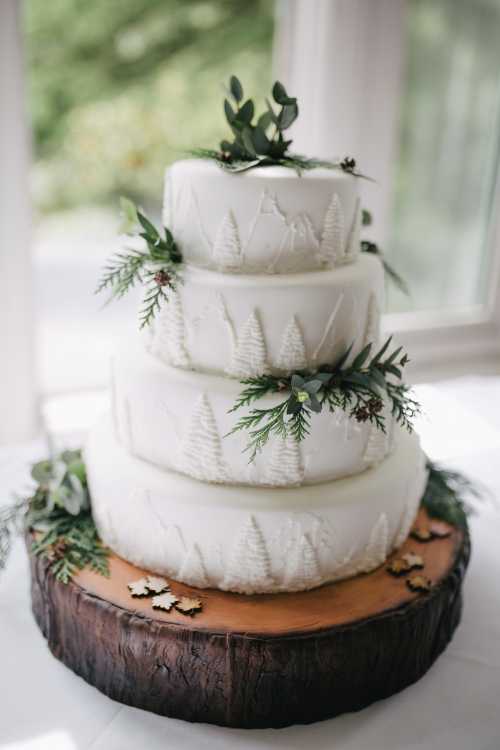 If you need to save some money on the cost of food and drink, here are a few options that can help you save money on hosting a wedding in Grenada:
Have a champagne toast and a cash bar. It can be tempting to set up an open bar to display generosity to your guests, but this is a good way to run up a ridiculous tab by the end of the night, and you don't want your first married moments to be ones of financial stress. If you can't afford a blank check bar, don't commit to one. Nobody is going to think worse of you for it.
Arrange for a plated dinner service instead of a buffet. Buffet serving stations can often be more expensive than sit-down suppers, so opt for the latter if your food and drink budget is a concern when it comes to saving money on the wedding plan.
Forget the traditional wedding cake. Face it, most wedding cakes taste roughly the same. The fancier your cake is, the more expensive it'll be, and most of your guests will remember the cake getting smashed into the groom's face a lot longer than they'll remember what the cake tasted like. For a tasty and cheaper alternative, go for cheesecake slices.
Check with local venues and be prepared to negotiate. Many wedding packages offer very competitive rates on food and drink for hotel-based weddings. If you plan to have any wedding-related events outside of a hotel venue, call up venue management at other locations and see if you can't snag yourself a good deal. 
Are you or your wedding party beer fans? If so, you must check out The Ultimate Guide to Beer in Grenada.
The Cost of Services and Entertainment for a Grenada Wedding
You'll want to be sure you factor in the cost of any additional services or entertainment on top of whatever is included in your wedding package. This can cover everything from the bouquet and the flower arrangements in the decorations to any music you might have whether you use a DJ or a live band. For brides, makeup and hair services will also need to be paid for on the day of the wedding.

These services can add several hundred dollars to the overall wedding cost, so make sure to figure them up ahead of time when planning the wedding. It's a good idea to give yourself at least three months of leeway ahead of when you want to have the wedding to make all the appropriate arrangements. 
To save money on services and entertainment, you can opt to use recorded music rather than a live band or a DJ. You can also source flowers locally rather than sourcing them through a wedding venue, as using a local shop may be a bit easier on the wallet.
The Cost of Renting Venues for a Grenada Wedding
One of the major advantages of using a hotel wedding package as the foundation for your Grenada wedding budget is that it often has venue rental fees rolled into the overall package. This means that you can enjoy your Grenada wedding without having to worry about making these kinds of arrangements. 
Another thing to consider is that if you're having a religious wedding, you'll also need to factor in the cost of renting out the church as well as the reception venue. Wedding.com sets this cost anywhere from a hundred to a thousand dollars for most church rentals, depending on the size of the wedding party in attendance.
To save money on renting a venue, you should avoid renting out venues for either a church or reception on a Saturday, as Saturdays are the most sought-after wedding dates, and as a result, these dates will likely be much more expensive and difficult to reserve. 
To save even more money on the cost of renting venues, you can also opt for a standing-only beachfront wedding, which is a major cost saver on both chair and decoration rentals. 
Things to Consider When You're Getting Married in Grenada
If you've been divorced, getting your marriage officiated might take a little longer than usual. Be sure that all involved parties know this going into the event. This is because if you are divorced, your marriage in Grenada must go through and be approved by the Ministry of Legal Affairs before your new marriage can be approved.
Be aware of hurricane season and plan accordingly. Many foreigners who don't live in the Caribbean don't really keep up with tropical storm systems, but setting your wedding during the wrong time of the year can lead to a very rainy wedding day. Don't put your friends and relatives at risk by having them visit during hurricane season.  Put your mind at ease – find out the likelihood of a hurricane hitting Grenada in my article Do Hurricanes Hit Grenada? What you Must Know Before you Go.
No blood tests are required to get married in Grenada. In many places, you would have to perform a blood test to receive a marriage license, but Grenada is not one of those countries. (However, it's probably still a good idea to get a blood test before marriage anyway.)
If you or guests bring pets to your wedding, be aware of the requirements. Everybody loves a doggie ring bearer, and those who plan to get married with one in Grenada are in luck because Grenada does not require incoming pets to be quarantined. It does, however, require that incoming pets be fully vaccinated, possess a health certificate, and possess an import permit.
It will take approximately two days for your wedding license to be approved. This is the standard amount of time for approval unless you've been married before. In that case, the wedding will have to be approved by the Ministry of Legal Affairs and could take a day or so longer in that case.
Make sure wedding garments are secured ahead of time. It can be tempting to wait until you're actually on the island to go shopping for your wedding outfits, but this is a dangerous game to play. It's better to pick your wedding outfits beforehand and ship them in garment bags as carry-on luggage to avoid bags being misplaced by baggage handlers.   
Stay for the Honeymoon
If you arrange your Grenada wedding through a hotel wedding planner, you can often choose to incorporate a length of stay in one of the hotel's honeymoon suites for however long you plan to remain on the island after your wedding. Rolling all of these various services into one package is often the cheapest option, and different hotels offer different features and competitive rates.

It's a good idea to check over all the local hotels carefully and check for monthly specials to find out when you're bound to get the best deal, so you can stay as long as you want to. 
Planning a Wedding in Grenada Can Be Grand
Some couples are intimated by the idea of planning a destination wedding to a place like Grenada, but with the right preparation ahead of time and a reasonable budget, you don't have to come back from your honeymoon worried about how much you spent and whether or not your guests had a good time. 
Thanks to the availability of customized wedding packages and other amenities geared towards romantic beachside weddings in the Caribbean, there is no shortage of venues or activities available to make your Grenada wedding the trip of a lifetime.