Show of hands, who wants to overpay for their trip to Grenada? Me neither. I'm not generally a cheapskate but when it comes to spending money on airfare and hotel, less is more. So I went on a mission to find the cheapest time of year to visit Grenada. Here's what I learned:
When is the cheapest time to travel to Grenada? The cheapest time of year to travel to Grenada is between June and October. This time frame aligns with the nation's low season for tourism, the rainy season, and the hurricane season. But don't be discouraged – Grenada enjoys ideal weather conditions year-round.
The low season is still a great time to visit Grenada for reasons I'll share with you shortly. But first, let's talk about the big expenses that comprise the trip.
You may be wondering how I determined the cheapest time to travel to Grenada. Being the data nerd that I am – I researched and crunched numbers. I gathered a sampling of costs for the biggest expenses – airfare, and hotel – then overlaid them to determine the overall cheapest months to visit Grenada.
Please let me be clear, this article is about identifying cheap travel costs but that doesn't mean taking flights or a hotel that makes you miserable. You know – 34 hours to get to your destination with a 19-hour layover and a hotel without air conditioning and 2 miles from the beach. I have some standards 🙂
To ensure I was using relative data, I defined the following criteria for the flight and hotel choices used in the comparison:
A reasonable flight that entails no more than 1 stop and a 4-hour layover each way.
A 4 star or better hotel or resort with beachfront and on the west coast of Grenada.
The goal was to identify clear patterns of higher vs lower prices for each month. The actual numbers themselves don't really matter for comparison purposes.


Cheapest time to fly to Grenada
To determine the cheapest month to travel to Grenada I compared airfare to Grenada for each month of the year from cities in three different countries, Milwaukee, Wisconsin USA, London, England, and Toronto, Canada.
In general, the cheapest time of year to fly to Grenada is between May and October with some variations depending on the traveler's originating city as illustrated in the table below.
Months with the Lowest Airfare to Grenada

| | | | | | | | | | | | | |
| --- | --- | --- | --- | --- | --- | --- | --- | --- | --- | --- | --- | --- |
| | J | F | M | A | M | J | J | A | S | O | N | D |
| Milwaukee to Grenada | | | | | | | | | | | | |
| London to Grenada | | | | | | | | | | | | |
| Toronto to Grenada | | | | | | | | | | | | |
Why does airfare spike in August?
Spice Mas, one of Grenada's most important festivals, takes place in August which is likely the reason for the rate increase during that month for London & Toronto- Grenada. I guess the US isn't clued in on the islands' biggest festival of the year!
Cheapest time for hotel costs in Grenada
I also gathered the cost to stay at 3 different hotels for each month of the year. One 5-star hotel and two 4-star hotels. If you're open to a 3-star or lower you can save even more. You go!
In general, the cheapest time of year to stay in Grenada is between May and November with the 4-star hotels offering lower rates for the first few weeks in December.
Months with the Lowest Hotel Costs in Grenada

| | | | | | | | | | | | | |
| --- | --- | --- | --- | --- | --- | --- | --- | --- | --- | --- | --- | --- |
| | J | F | M | A | M | J | J | A | S | O | N | D |
| 5 Star Hotel | | | | | | | | | | | | |
| 4 Star Hotel | | | | | | | | | | | | * |
| 4 Star Hotel | | | | | | | | | | | | * |
* Rates increase during Christmas week
Why is travel to Grenada cheaper from June to October?
It's all about economics. When demand goes up, so do prices. And vice versa.
More people want to travel to Grenada in winter and spring – especially those with cold, snowy climates such as mine in Milwaukee – so the cost to fly and stay at a hotel increase.
Fewer people want to travel to Grenada in summer and fall because the weather at home is finally decent and they want to enjoy their own weather. Also, people usually want to avoid the rainy season because they think the trip will be a complete washout and the risk of getting caught in a hurricane scares them.
Rainy season in Grenada
Grenada gets rain year-round but its official rainy season is from June through December.
Grenada's Rainy Season

| | | | | | | | | | | | |
| --- | --- | --- | --- | --- | --- | --- | --- | --- | --- | --- | --- |
| J | F | M | A | M | J | J | A | S | O | N | D |
| | | | | | | | | | | | |
As mentioned, rain falls year-round in Grenada with more precipitation within the interior of the island due to the mountains and rainforest.
Since tourists spend the majority of their time along the coast enjoying beaches, lounging at the hotels, shopping, and dining, they tend to see less rain.
So what's the rainy season really like in Grenada? Is it a complete washout?
In the midst of a tropical storm skies cloud up and rain falls for hours or days.
On a normal day during the rainy season, many people who've visited the island say daytime rain doesn't last but an hour or two, sometimes even a 15-minute shower, followed by a nice sunny day. And, most storms occur at night.
Of course, you can only take testimonials with a grain of salt because the November weather they experienced on their trip could be completely different than what you'll experience.
Hurricane Season in Grenada
I wrote an entire article about hurricanes in Grenada. Check it out if you so desire. Otherwise, I'll share the cliff notes version for you.
Because Grenada is located in the southernmost part of the Atlantic Hurricane basin, the chances for a hurricane to hit are less than the Caribbean islands further north and west.
The National Hurricane Center determined that during the 6-month hurricane season which runs from June through November, a hurricane is only likely to hit Grenada during 2 of the months (August and September) whereas the same map indicates other Caribbean islands are very or most likely to hit 3-4 of the months.
Historically, Grenada has much fewer hurricane hits than other Caribbean islands. Here are a few islands to compare with.
| | |
| --- | --- |
| Caribbean Island | Hurricane Hits |
| Aruba/Curacao/Bonaire | 2 |
| Grenada | 4 |
| Barbados | 4 |
| Negril, Jamaica | 7 |
| Santo Domingo, Dominican Republic | 8 |
| Puerto Rico | 9 |
| St. Thomas USVI | 11 |
| Cayman Islands | 16 |
| Turks & Caicos | 16 |
| St. Martin | 16 |
| Grand Bahama, Bahamas | 22 |
That's not to say hurricanes don't or haven't hit Grenada. They have. Check out the hurricane article for more detail.
The point is, if you're going to travel to a Caribbean island during hurricane season, Grenada is an ideal choice.
How much can I save traveling to Grenada during the low season?
It's about 47% cheaper to travel to Grenada during the low season – June through October.
Here's an example. Let's say you're traveling from Milwaukee, WI to Grenada with your spouse for a week during the high season.
Cost to travel to Grenada in March
A flight with > 10-hour layover each way costs $1,000 per person
A 4-star hotel near the beach (but not on the beach) is $2,000
Total high season airfare and hotel = $4,000
Cost to travel to Grenada in September
The same flight with > 10-hour layover each way costs $700 per person
The same 4-star hotel near the beach (but not on the beach) is $1,200
Total high season airfare and hotel = $2,600
The total cost savings in this example is $1,400.
You can do one of two things with the savings – put it in your pocket or upgrade. Personally, I'd put it in a bank account to start saving for my next trip to Grenada or spend it on experiences while on the island. That's just me.
Many people travel during the low season as a way to upgrade the trip. For example. Let's take the same example as above – you're traveling from Milwaukee, WI to Grenada with your spouse for a week during the low season but decided to spend the savings on upgrades instead of pocketing it. It might look like this:
Cost to travel to Grenada in March
A flight with > 10-hour layover each way costs $1,000 per person
A 4-star hotel near the beach is $2,000
Total high season airfare and hotel = $4,000
Cost to travel to Grenada in September with Upgrades
A flight with just one stop and < 3-hour layover each way costs $1,000 per person
A 5-star beachfront hotel is $3,000
Total low season airfare and hotel = $4,000
You're spending the same amount in September as you would in March but with significant flight and hotel upgrades. If you do get more rain than you bargained for, maybe the upgrades would ease the pain.
More great reasons to visit Grenada when prices are cheap
As exciting as it is to save money, there are other great reasons to visit Grenada between June and October.
Less crowds
Waterfalls are better
River tubing is better
Lush foliage
You can still enjoy the same activities
Grenada Music Festival in June
Spice Mas in August
Carriacou Regatta in August
RORC Transatlantic Race in November
Carriacou Parang Festival in December
Less Crowds
Less crowds means you can spend more quality time experiencing Grenada rather than waiting in lines. Also, less people means more beach for you to enjoy.
Waterfalls are better
Many of the waterfalls are more beautiful during the rainy season because the water is flowing. In fact, some of the falls have been known to dry up during the dry season so the rainy season is ideal to take in these natural beauties. Check out our complete guide to waterfalls here.
River Tubing is better
If river tubing is on your agenda, you'll be glad you went during the summer. The river will be flowing strong and high so your buttocks will never hit bottom.
Lush Foliage
April showers bring May flowers! At least that's what we say in Wisconsin. Still, the sentiment is the same. You can't have beautiful, lush flowers and foliage without rain. Grenada is no differnt. During the rainy season, you can enjoy the best and most beautiful flowers and trees.
Still Enjoy Same Activities Grenada is known for
Enjoy the same activities you enjoy in March! Why are people so attracted to Grenada? Beaches, spices, cocoa, rum, scuba diving, snorkeling, sailing, and a ton more. Good news! You can still enjoy those activities when visiting in the low season.
With an average year-round temperature of 81 degrees, all of the water activities are still on the table regardless of when you visit.
Yes, more rain during the low season, perhaps a bit more sultry and as the trade winds become less consistent, but small trade offs for saving a bundle of money if you ask me.
If I plan on swimming, sunbathing, scuba diving, snorkeling, sailing, and tubing then I want hot, sunny weather and wouldn't even notice the humidity. That's just me.
Learn more about things to do in Grenada.
Grenada Music Festival
Grenada Music Festival is an annual event held in June featuring live music from local, regional and international artists. Music lovers from all over the region mark this 3-day event on their calendar each year. Organizers promise excellent music, great food and a whole lot of culture.
Check out the Grenada Music Festival website for schedule and ticket information.
Spicemas
If you're visiting in early August when the island is celebrating Spicemas you're in for a real treat. However, be aware that some airlines jack their rates the first couple weeks in August knowing the demand will be higher because of this event.
What is Spicemas?
Spicemas is the island's annual Carnival extravaganza. It's an array of explosion of sound, color and movement with multiple days of celebrating with pageants, parades, competitions, shows, great food, rum and fun. Learn more by visiting the official Spicemas website.
Carriacou Regatta Festival
Each year in August Carriacou celebrates the importance and devotion of their people to seamanship and boat building through its 4-day Carriacou Regatta Festival. What started out as a local workboat race back in 1965, the festival has grown into one of the Caribbean's most popular events showcasing a variety of classes of vessels, plus land activities such as donkey-racing, walking the greasy-pole, bicycle-races, drinking competitions, and evening-entertainment.
Sounds like a good reason to visit Grenada in August if you ask me!
In case you didn't know, Carriacou is one of the 3 main islands that comprise the nation of Grenada. Grenada and Petit Martinique are the other 2 islands. Carriacou is also part of the Grenadine island chains.
You can get to Carriacou from Grenada by sea or air.
Osprey Lines is a ferry service provider that takes visitors from Grenada to Carriacou and back to Grenada. The ride is about 2 hours each way and one or two trips are made each day, depending on the day of the week and time of year. Always check Osprey Lines' current schedule before making plans.
SVG Air is a regional airline that provides service between Grenada and other islands including flights from Grenada to Carraicou and back again. Flying to Carriacou will be faster than taking the ferry, but also more expensive. Always check SVG Air's current schedule before making plans.
RORC Transatlantic Race
Grenada serves as the finish line for the RORC (Royal Ocean Racing Club's) prestigious Transatlantic Race held each year in November. Race teams sail almost 3,000 nautical miles from Calero Marinas Marina in Lanzarote (one of the Spain's Canary islands) to Camper & Nicholsons Port Louis Marina in Grenada where they're welcomed by the people and businesses of Grenada.
If you're visiting Grenada in November, why not help give a warm welcome to these sailors? More information can be found on the Royal Ocean Racing Club's website.
Carriacou Parang Festival
Carriacou Parang Festival is held each year in December on the weekend preceding Christmas (December 25th). Locals and visitors are invited to enjoy the traditional Christmas Carols as well as hear the humorous retellings of all that happened during the year on Melee Parang night. You can find more information on Carriacou Parang Festival's Facebook page.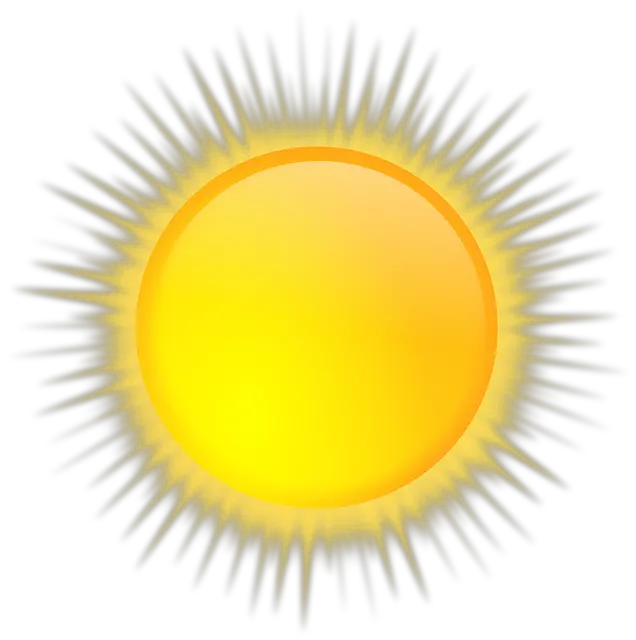 Average hours of sunshine is consistent year-round in Grenada
We talked about rain and hurricanes but what about sunshine in Grenada. As mentioned earlier, most days the rain doesn't last the entire day and does give out to sunshine – even in the rainy season. In fact, the average hours of sunshine for any given month in Grenada is between 7-8. I don't know about you, but I like these numbers!
Hours of Sunshine in Grenada

| | | | | | | | | | | | |
| --- | --- | --- | --- | --- | --- | --- | --- | --- | --- | --- | --- |
| J | F | M | A | M | J | J | A | S | O | N | D |
| 8 | 8 | 8 | 8 | 8 | 7 | 7 | 8 | 7 | 7 | 7 | 7 |
Even the low number makes me smile. Imagine, it's the rainy season and you still get 7 hours of sunshine. Well, that's on average of course. Some days will have more sunshine, some less, and some no sunshine at all. You remember math class, right?
The worst time to go to Grenada
There really is no "worst" time to go to Grenada because the climate is pretty great most of the time. But, if you're twisting my arm and making me choose a time that is worse, it would have to say the height of the rainy season between October and November.
October and November average the greatest rainfall at about 9.6" of rain each month.
Months with the Most Rainfall in Grenada

| | | | | | | | | | | | |
| --- | --- | --- | --- | --- | --- | --- | --- | --- | --- | --- | --- |
| J | F | M | A | M | J | J | A | S | O | N | D |
| | | | | | | | | | | | |
As mentioned earlier, many people who've visited the island say the rain doesn't last for more than a couple of hours and in a lot of cases, showers go a max of 15 minutes. The rest of the day returns to normal.
Reality Check: While we can look at historical averages, tropical weather can be unpredictable and vary widely from one year to the other, realize the numbers for what they are – averages. After all, weather records are broken all the time.
---
When you travel to Grenada during what's considered their rainy season, you can save almost 50% on airfare and hotel. That's a lot of dough! Only you know if visiting during this timeframe is worth the cost savings. Perhaps you don't want to risk having too much rain or hurricane season scares you. Well then, you probably should open your wallet and visit in March or April. If you're willing to risk some rain, knowing there will still likely be a lot of sunshine to go with it, plan your trip to Grenada during the rainy season and have a big jump on saving for the next trip. Happy planning!