In this article, you will learn why all-inclusive vacation packages are the bomb and practically guarantee the success of your Caribbean vacation. You'll also discover reputable travel sites offering all-inclusive trips so you can save money and book with confidence.
There are so many things to consider when planning a vacation. 
Airline & flight
Hotel/Resort
Getting to and from the airport
Food & Drink
Safety
What to do once you're there
The Beach
Fees
 .  .  .   just to name just a few.
You're excited at the chance to get away and relax soaking up the sun and warmth of your dream destination, but just thinking about all of the logistics included in planning a trip is overwhelming you.
You also have nagging fears.
Fears about safety in an unfamiliar city or country
Fears that you'll blow your budget on food and beverages.
Fears that the transportation company is nowhere to be found and you get stuck at the airport.
Fear that you'll be nickel and dimed to death partaking in water activities
All of this overwhelm and fear could cause you to stress out when the trip is intended to do just the opposite.
Or worse, you become paralyzed with fear to the point where the trip doesn't get past the idea stage and you miss out on what could have been a wonderful getaway.
Introducing All-Inclusive Vacation Packages
Good news! The perfect solution is alive and well in the travel world. They're called "All-Inclusive Vacation Packages". "All-inclusive" for short.
All-inclusive vacations take care of just about everything you would need for your vacay at one tidy price.
Among the inclusions are:
Roundtrip Airfare
Transportation to & from the airport
Hotel Accommodations
Food & Beverages (including alcohol)
Non-Motorized Watersports
Taxes & Tips
So Why are All-Inclusive Vacation Packages awesome*?
all-inclusive vacations have just One Price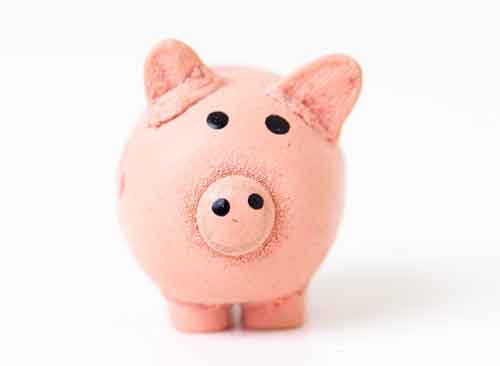 You pay one price and it includes everything you need including roundtrip airfare, hotel, food, beverages, transportation to and from the airport, non-motorized water sports, and taxes & tips.
You could literally leave your wallet at home and still have a fantastic vacation. Although, I wouldn't recommend it because you may want to buy a souvenir.
All-Inclusive Vacations include Roundtrip Airfare
Your roundtrip airfare is included in the price of an all-inclusive package.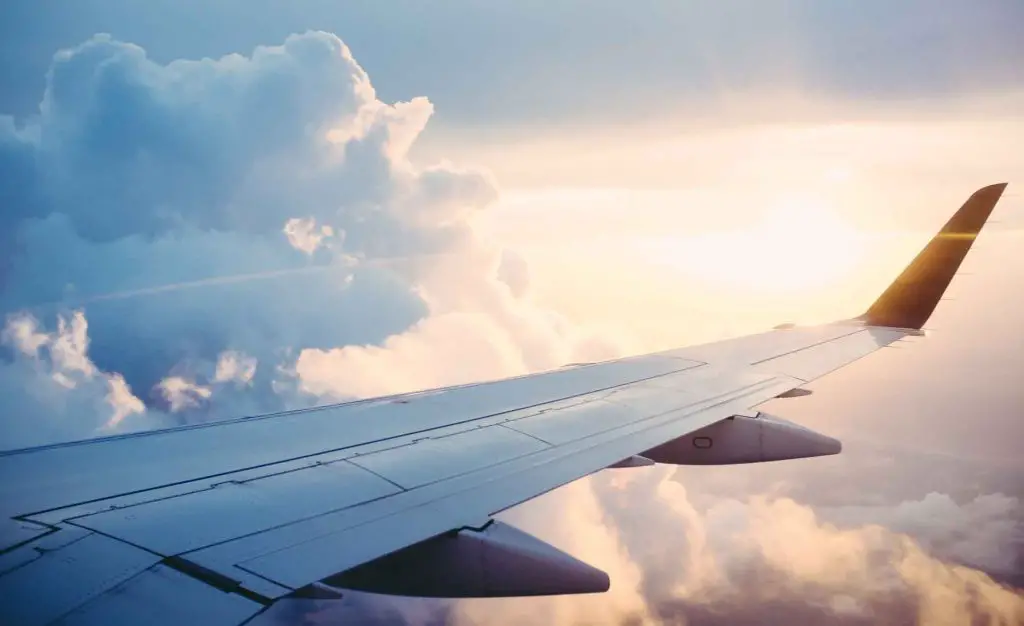 Many times travel companies charter a flight for all-inclusive vacations. This is where you really save. And, charter flights are direct, non-stop. Less time getting there and more time being there.
When you arrive at the airport a rep from the travel company will be standing around with her clipboard waiting for you and other all-inclusive travelers. The rep will ask you your name and check their little list. Then you'll go ahead and check your bags and get your seat assignment.
It's not uncommon for everyone on the plane to have booked through the same travel company but going to different hotels. It's interesting to chat with people and find out which hotel they're going to.
If you're traveling internationally you'll need to go through customs before getting your bags. Most countries also require another security screening after you've gathered your bags.
All-Inclusive Vacations include Transportation to & from the airport
When you arrive at your destination and after you've collected your bags, gone through customs and security, reps from the travel company will be waiting for you outside the airport. They're easy to spot because their holding signs displaying the name of the travel company you booked your trip with.
You'll check in with them. They'll toss your bags in the vehicle (usually a van or bus) and check-in other people until the vehicle is full. Then the vehicle will take you to your hotel.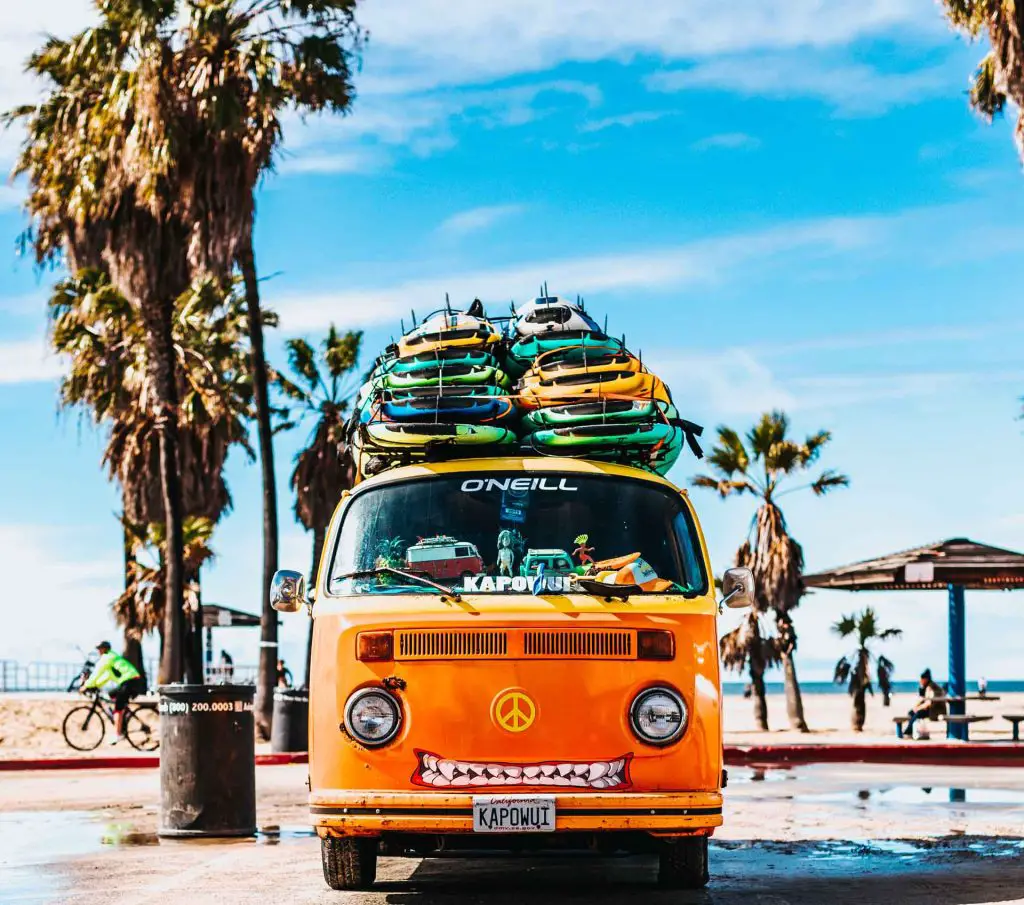 It's common for the others in the vehicle to be going to a different hotel so sometimes there's a short wait while others get dropped off.
All-Inclusive Vacations include the Hotel
Some hotels allow you to go straight to the registration desk and check-in.
Others gather you with other newly arrived travelers and execute a check-in process away from the main desk.
Either way, the hotel is expecting you and will lead you to where you need to be.
Upon check-in, you'll be furnished with a nifty plastic wristband that entitles you to eat and drink for free (Well, you paid for it). 
If you're arriving morning or early afternoon your room may not be ready. The hotel should offer to stow your luggage in a safe place so you can go enjoy the resort until your room is ready.
Some resorts will provide a tour, but that's less common anymore.
All-Inclusive Vacations include fabulous Food
Most resorts offer a variety of places to eat such as a buffet restaurant, lunch cafe and snack places by the pool and beach.
Typically there is only one buffet restaurant and it's open for breakfast, lunch, and dinner. It's common for the buffet to close for a couple of hours between meal times.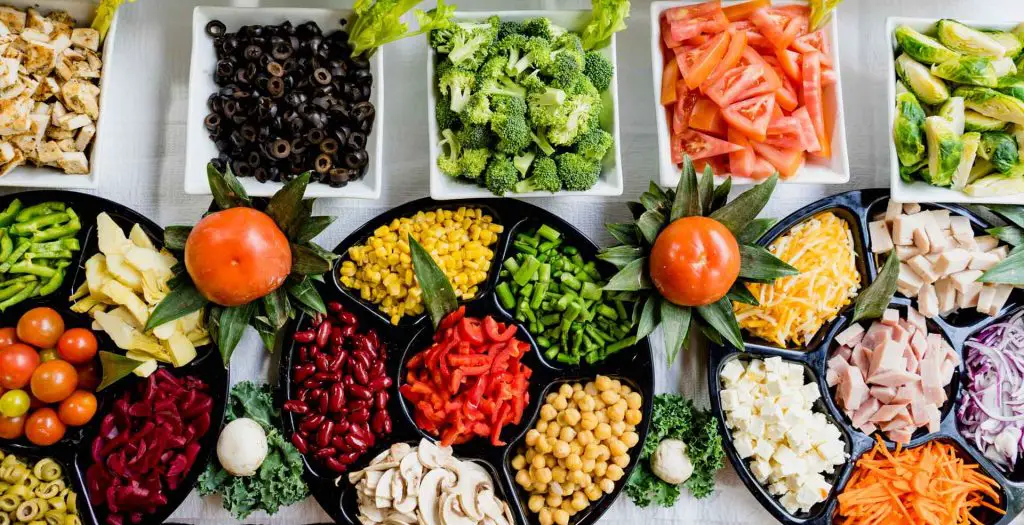 The buffet commonly has a wide variety of food choices as well as a salad bar and desserts.
All-Inclusive Vacations include Beverages – even alcohol
Most resorts include water, soda, beer, and liquor.
Many resorts only offer one flavor of beer and rail (generic) liquor. Top shelf (name brand) liquor is oftentimes extra.
All-Inclusive Vacations even include Fine Dining
Most resorts offer several restaurants for dinner as an alternative to the buffet. The restaurants are typically themed such as Italian, French, Steak, Seafood, and Mexican. 
Reservation policies for the themed restaurants vary from one resort to the next. The process will be explained to you upon check-in.
Some resorts require you to call each morning to reserve, some have you come to the restaurant during the day to reserve, some don't have reservations at all instead they rely on first-come-first-serve.
Some high-end resorts even require you to reserve before you arrive.
Pool
All resorts have at least one pool. If the resort is family-oriented there are several shallow ends. 
Only the coolest resorts have a swim-up bar. If you've not heard of them before, you're in for a real treat. Get this…while bobbing around in the pool, you can swim over to an area that is an actual bar. Bar stools are underwater so you can sit and enjoy your beverage.
Swim up bars are seriously the best invention ever.  -Ralf Stefan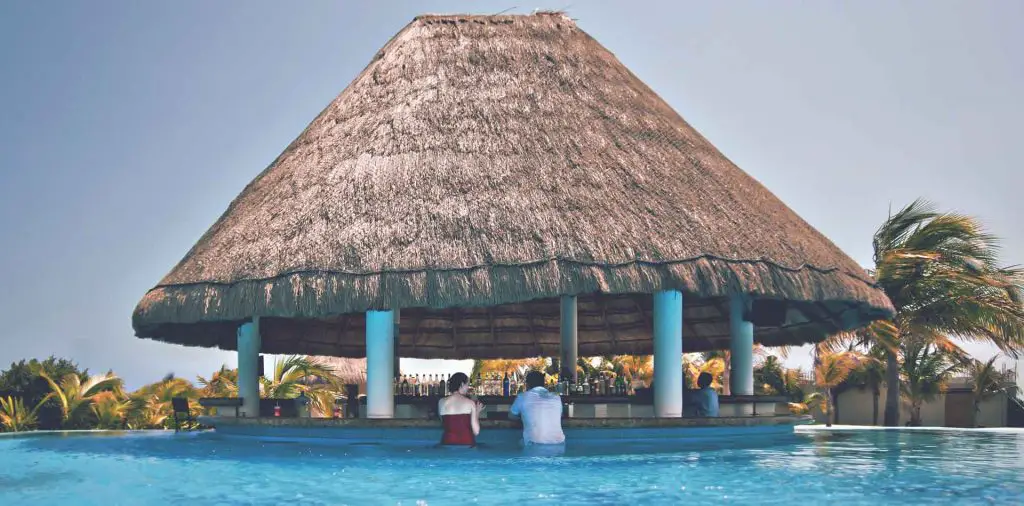 Beach
Many resorts are set on the beach. It's the Caribbean – a resort on the beach is almost a requirement. Wait, in my world, it is a requirement.
However, not all resorts have a beach. Some are located a short distance from the beach such as across the street. My recommendation is if you're going to the Caribbean on vacation, stay at a resort on the beach.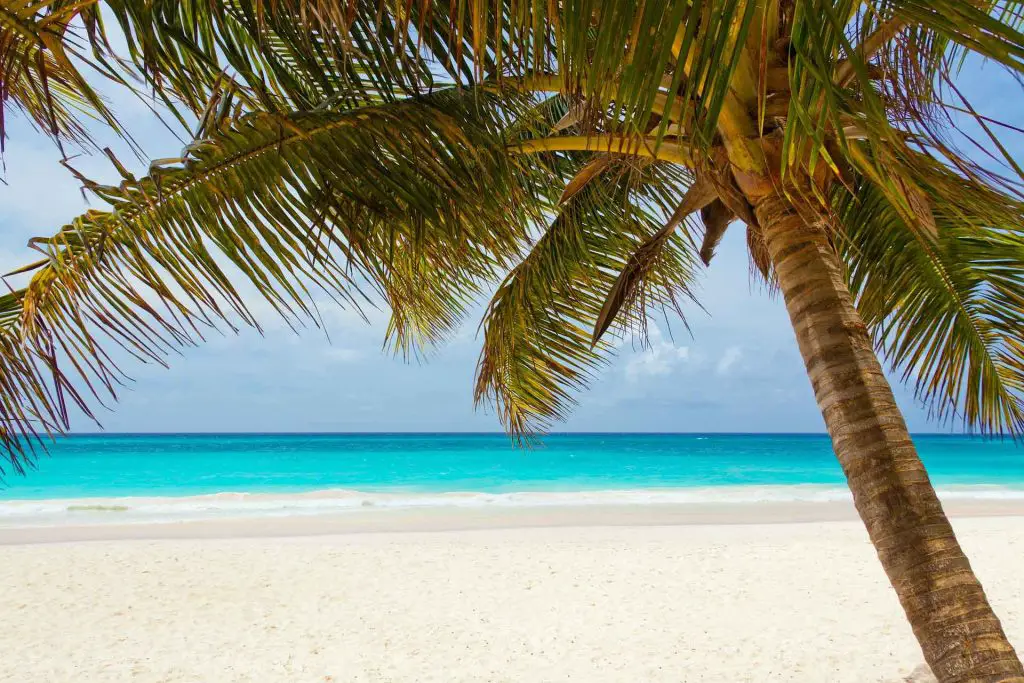 I personally wouldn't stay anywhere that doesn't have a beach. In fact, I've gotten quite snobby over the years. It has to be a beautiful beach, preferably one with soft white sand and palm trees.
The resort will provide you with a towel for the beach/pool.
Caribbean Destinations with all-inclusive vacations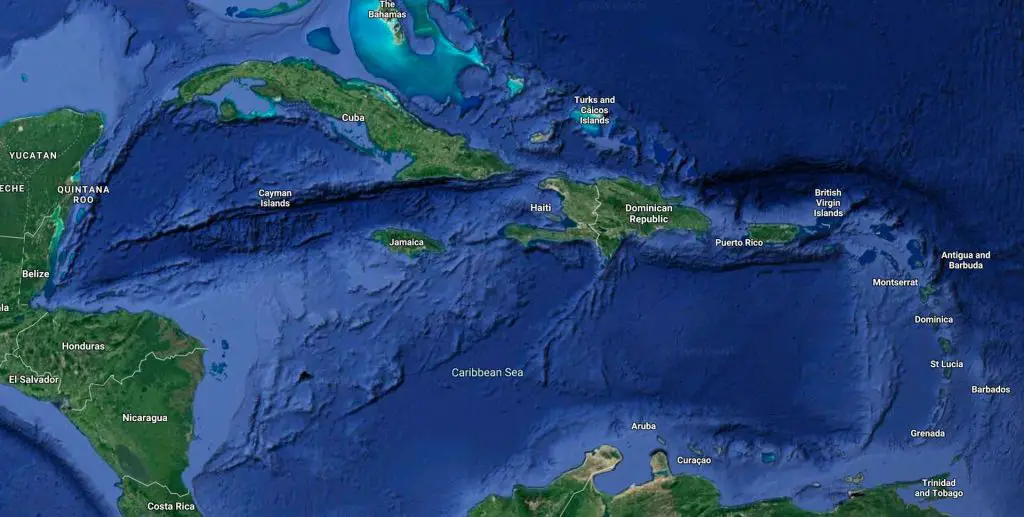 Nearly every Caribbean destination has all-inclusive "hotels". However, not all vacation companies provide all-inclusive vacation packages to every Caribbean destination.
Safety
Most of the resorts have tight security requiring visitors to pre-register and pass through a security station.
Venturing off the resort could be unsafe. You need to find out about the destination before you go to assess whether leaving the resort is a good idea or not.
Other than going on a few resort-sanctioned excursions, I do not leave the resort. I figure it's bought and paid for, why would I?
Tourism is a big industry for most of the above-mentioned countries. The livelihood of hotel employees depends on your traveling to their country, visiting their hotel and returning again and again. They have every incentive to keep you safe.
That said. Do your diligence regarding the resort and the country you intend to travel to.
what does an all-inclusive vacation not include?
Unless you're staying at an upscale, luxury resort-like Sandals or Beaches, you can expect to be charged extra for optional items such as:
Spa services
Premium / Top-Shelf Alcohol
Motorized water activities
Excursions
As always, check the fine print for the specific hotel/resort you are interested in because there are no hard & fast rules, just generalities.
Spa Services
Many resorts have a spa on-site to pamper their guests. Services can include massages, facials, hair & makeup and nail services. Be aware that spa services are generally an additional cost.
Resorts will commonly offer you spa "credits" when you arrive but don't get too excited, credits rarely equal "free". They're usually an enticement to get you in the door where the actual service can be quite pricey. Make sure you know how much you will be paying after the credits are applied.
Premium Alcohol
Rum is nice but Don Q is better! Or at least that's what I heard. I'm more of a Bacardi Limone gal. The point is, most all-inclusive resorts include house grade booze with the all-inclusive price so don't expect Don Q or Bacardi.
In some cases, the resort will have the premium booze available but you will need to pay extra for it but in most cases, the premium brands aren't available at all.
The same goes for beer. Generally, the resorts will offer one type of beer. And it's draft.
Motorized water activities
Most resorts include non-motorized sports such as kayaks, sailboats and pedal boats.
If you want to motor around on a Jetski or one of those funky banana boats, expect to pay more.
Excursions
It should go without saying any off-site excursions are not included in the all-inclusive price but worth restating.
When you go off-site, anything you buy or experience is above and beyond what's included in the all-inclusive pricing. Examples are sightseeing, scuba diving, and snorkeling trips and more. Depending on the destination there can be a ton of off-site excursion options.
The same is true for excursions you may be able to purchase while at the resort such as purchasing a parasailing experience from a beach vendor. This is not included in all-inclusive pricing.
Travel Insurance
Although an option you absolutely should consider taking, travel insurance is not included in the all-inclusive vacation price. It's an added cost.
With travel insurance for a nominal fee, you get your money back if you have to cancel for whatever reason. In the past 22 years, I've had to cancel twice. Once because my husband was sick and another time because I couldn't find my passport. Both times I had insurance and got my money back no questions asked. What a relief!
understand all-inclusive terminology before you book a vacation
Before we get into how to book an all-inclusive vacation, let's first talk terminology to ensure when you begin exploring all-inclusive vacations they really are an all-inclusive vacation versus something else. And, when you compare vacation companies you are doing so apples to apples.
The last thing you want to do is book what you think is an all-inclusive vacation only to find out the airport transportation isn't included or only some meals are included.
All-Inclusive Hotels
An all-inclusive hotel is a key part of an all-inclusive vacation. It's the hotel (or resort) that provides the food, beverages, and non-motorized water sports as part of an all-inclusive vacation.
However, an all-inclusive hotel can stand on its own. Meaning, you could book a stay at an all-inclusive hotel directly on their website or through a hotel booking engine, but it doesn't include the other goodies an all-inclusive vacation would include such as airfare and airport transportation.
If you are exploring a vacation that claims to be all-inclusive, be sure it includes the airfare and airport transfers. Some companies like to be sneaky or just careless and throw around the word "all-inclusive" or sometimes "inclusive" when the meaning is different than an all-inclusive vacation.
European Plans
A hotel or resort that offers European Plans charges extra for food and beverages. They are not included in the price. Hotels with European Plans are always less expensive because they exclude food and beverages. People that like to immerse themselves into the island culture tend to like this option.
how to book an all-inclusive vacation
There a handful of companies providing all-inclusive vacations including:
Vacation Companies
Travel Agency/Companies
Airline Vacation Providers
vacation companies
Apple Vacations

Apple Vacations is the original all-inclusive vacation package company (since 1969) and still the largest provider of non-stop Exclusive Vacation Flights (i.e. charters). Apple Vacations prides itself on providing Caribbean vacations for more leisure travelers than any other vacation company worldwide.
I personally have used Apple Vacations for more than a dozen of my trips to the Caribbean and not once been disappointed.
Apple Vacations provides all-inclusive vacation packages to the following Caribbean destinations:
Antigua
Aruba
Bahamas
Barbados
Bermuda
Cayman Islands
Cuba
Curacao

Dominican Republic

Jamaica
Mexican Caribbean
Puerto Rico

St. Kitts and Nevis

St. Lucia
St. Martin/St. Maarten
US Virgin Islands
Funjet Vacations

Funjet Vacations has also been around for a long time. They're reputable and I highly recommend them.
I've also used Funjet for at least 8 of my Caribbean vacations and loved each one. You can't beat the convenience.
Same as Apple Vacations, Funjet Vacations provides all-inclusive vacation packages to the following Caribbean destinations:
Antigua
Aruba
Bahamas
Barbados
Bermuda
Cayman Islands
Cuba
Curacao

Dominican Republic

Jamaica
Mexican Caribbean
Puerto Rico

St. Kitts and Nevis

St. Lucia
St. Martin/St. Maarten
US Virgin Islands
To begin exploring your vacation options just visit their websites. I generally start with the Deals section. Enter your departing airport and see what's on sale.
Travel agencies/Companies
Costco Travel
Costco, the popular membership-only warehouse club, has a travel department where they offer travel exclusively to their members. According to Costco, "We use our buying authority to negotiate the best value in the marketplace, and then pass on the savings to Costco members."
I've not personally used Costco to book travel but they're worth checking out.
Costco Travel will send you on an all-inclusive to these Caribbean locations:
Antigua
Aruba
Bahamas
Dominican Republic
Jamaica
Puerto Rico
Turks and Caicos
US Virgin Islands
Dominican Republic
Jamaica
Mexican Caribbean=
Airline Vacation providers
Airlines have recently gotten into the game of offering all-inclusive vacations.
Delta Vacations
Delta Airline's destination offerings are somewhat limited. You can visit just the following three Caribbean locations via one of their all-inclusive vacation packages:
Dominican Republic
Jamaica
Mexican Caribbean
Southwest Vacations
Aruba
Bahamas
Cayman Islands
Dominican Republic
Jamaica
Mexican Caribbean
Turks and Caicos
Puerto Rico
This is by no means an exhaustive list of companies offering all-inclusive vacations. Do your research.
wrapping up
All-inclusive vacations are awesome. They save you the time, effort and stress of planning a vacation and in most cases save money too. But as I mentioned, they don't always include everything. My advice is to book through a reputable company and be fully aware of what is and isn't included.
Check out the Apple Vacations or Funjet Vacations website and get some ideas for your next Caribbean vacation.  Explore the destination and hotel options, the pricing, and get a sense of what interests you and is in your budget.