You just booked your girls' getaway. Now what?
In this article, you will learn what to do immediately after booking your girls' getaway trip to ensure extreme awesomeness and avoid turning your vacation into a staycation.
You're excited and eager to get to your destination with your gal pals to begin relaxing and bonding. Although the trip has been planned and booked there are other things to take care of long before the plane takes off.
Many rookie getaway girls put the trip on a shelf just until it's time to leave. Don't make this mistake. Discover the 3 essential activities you must complete right after you book your trip, long before it's time to leave.
Secure travel documents
Make your master list
Take off work
Secure your travel documents
Now is the time to get your travel documents in order.
Domestic US Travel
For Americans traveling within the United States, you don't need a passport but you do need valid identification such as a driver's license or state ID.
If you have a passport, that works as well.
Make sure your ID will be valid at the time of travel.
International Travel
If you're traveling internationally you need a valid passport. There are 2 types – a U.S. Passport Book and U.S. Passport Card.
The passport book is required for Americans traveling to any international destination by air.
The passport card can be used for Americans traveling by land or sea to Canada, Mexico, The Caribbean or Bermuda.
Passport must be valid for 6+ months
Your passport must also be valid for at least 6 months prior to departure. Some countries require 6+ months of validating to the passport before they'll let you in.
How much would it suck to get to your destination to not be let into the country? It would suck a lot!
If you need a passport but don't have one, apply for it now.
If your passport is expiring within 6 months of departure, renew it now.
How to apply for or renew a passport
Everything you ever wanted to know about the process and the cost of applying for a passport can be found on the U.S. Department of State website.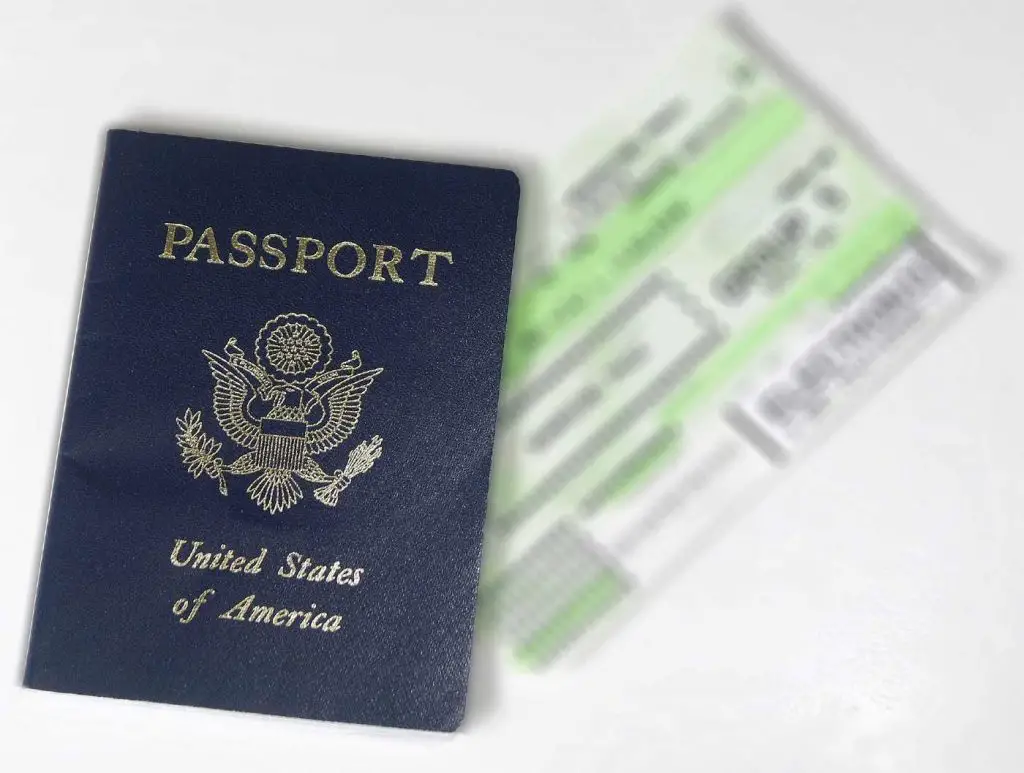 If you already have a valid passport, locate it, touch feel it, read the expiration date aloud and PUT IT IN A SAFE PLACE UNTIL IT'S TIME TO LEAVE.
One year, I was packing the night before a girls' getaway departure and couldn't find my passport. I knew where it was – it was always in the same spot. Along with my husband and kids' passports. But, mine was not there. IT WASN'T THERE !!
I tore the house apart for the next 4 hours. I even went through 5 giant bags of paper ready to be shredded. It was nowhere to be found. I finally wrote it off as officially "gone" and called my bestie to break the news.
Don't let that be you. Put the passport in your hands – now. Make sure it's valid and will be 6 months prior to departure.
Make your master list
You go through life just getting things done. Somehow things just work. It's magic.
Lunches are made and the kids get to school.
The dog gets let out
The cat gets food and litter box cleaned.
Meals are made from food magically appearing in the fridge.
Dishes are done.
Mail is delivered and retrieved from the mailbox.
If you're like me, many things get done with little fanfare. The kids, hubby, and Fido know nothing about how it gets done, it just does.
But what happens when you leave town for a while. What needs to get done? You need to get that information out of your head!
Why make a master list?
While you're away it's important that things operate as usual. Why? Because the smoother things run, the less angst the homestead experiences while you're away and the more likely you are to take future girls' getaways!
Plus, we want our family to be happy and comfortable while we're away, right?
Even for single ladies, things need to be handled.
Let's not take anything for granted and risk a mini-disaster while we're away. Trying to put out fire while on a relaxing girls' getaway takes the "relax" out of "relaxation" leaving you with "ation". Not good.
What is the objective of the master list?
The purpose of making this list is to identify everything that needs to be taken care of while you're away.  The purpose is not to figure out how to address these items – this will come later.
The idea is to get thinking about everything. Get it out of your head and on paper to ensure the tasks will be done while you're away and so you can start relaxing just knowing that planning for your absence is underway.
How to make a master list
Right after booking your trip, make a master list. Start writing down everything that needs to be taken care of before you leave.
Handwrite on paper or use a computer.
Download the Girls' Getaway Master List you can use with any spreadsheet program.
Below is a sample list to get you started. Take it, tweak it and make it your own.
| | |
| --- | --- |
| GIRLS GETAWAY MASTER LIST | |
| HOUSEHOLD | Take out garbage |
| | Get mail |
| | Grocery shop |
| | Pay bills |
| | Bank deposits |
| | Do laundry |
| | Pick up dry cleaning |
| | Water plants |
| | Mow lawn |
| FAMILY | Doctor, dentist emergency information |
| | Meals |
| | Transport to/from after school activities |
| | Transport to/from school |
| | Field trips scheduled |
| PETS | Food |
| | Water |
| | Clean litter box |
| | Let dog out |
| | Vet information |
| | Brush |
Keep the list where you can see it. As you move through your day for the next week, add to the list. There will always be things you do on auto-pilot that you wouldn't even think of. Don't take anything for granted!
Request Time Off from Work
Don't wait to schedule your vacation time. Do it now. Enough said.
Next Steps
Save this article in a safe place for the next girls' getaway.
Download the Girls' Getaway Master List template and begin filling it out. Even if you don't have a getaway planned at the moment, you'll be ready for when you do.
Just for practice – go get your passport right now. Feel it, touch it, read the expiration date aloud. Now do this every time you book a girls' getaway.
Sign up for the Happy Girls Getaway newsletter for inspiration to escape the responsibilities of life, relax, refocus and rejuvenate on a girls' getaway. You deserve it!
---
Booking your girls' getaway is exciting.
To avoid your vacation turning into a staycation, be sure to take care of your travel documents, master list and schedule vacation time off from work right away after booking. Then you'll be able to relax before the plane even leaves the ground.
If you know someone that would enjoy this article, please share.