Turks and Caicos is a must-see tropical destination on my bucket list, but where are they located? Eventually, I'll need to know how to get there so I decided to find out.
Where are the Turks and Caicos Islands located?  The Turks and Caicos Islands are located east of The Bahamas and north of the Dominican Republic. They are a British Overseas Territory comprised of over 100 islands in total.
Where exactly are Turks and Caicos located?
The Turks and Caicos Islands are surrounded by The Bahamas, Cuba and the Dominican Republic.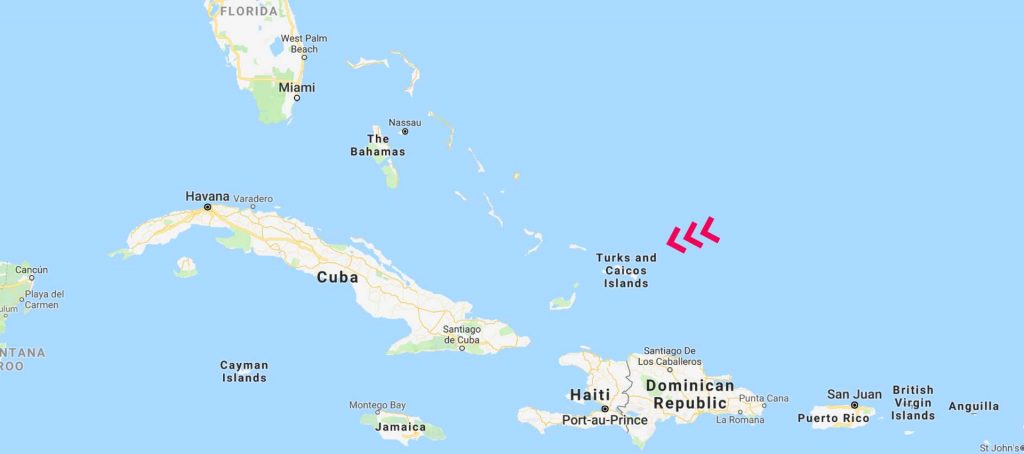 To give you some perspective, the distance and flight time to the city of Providenciales in Turks and Caicos from common and nearby locations are below.
| | | | |
| --- | --- | --- | --- |
| From | To | Distance | Non-Stop Flight |
| Miami, Florida | Providenciales, Turks and Caicos | 576 miles | 1h 40m |
| Chicago, Illinois | Providenciales, Turks and Caicos | 1,651 miles | 4h |
| Nassau, Bahamas | Providenciales, Turks and Caicos | 397 miles | 45m |
| Santiago, Dominican Republic | Providenciales, Turks and Caicos | 187 miles | n/a |
| Toronto, Canada | Providenciales, Turks and Caicos | 1,600 miles | 5h 46m |
| Havana, Cuba | Providenciales, Turks and Caicos | 657 miles | n/a |
Many consider the Turks and Caicos Island to be part of the Caribbean but according to the islands' official website: 
A common misconception is that the Turks and Caicos is part of the Caribbean. This is technically not true, as our country is considered to be part of the Lucayan Archipelago along with the Bahamian island chain, adjacent to the north of the Caribbean. – visittci.com
I will always consider islands south and southeast of Florida to be part of the Caribbean, including The Bahamas, The Florida Keys, and Turks and Caicos Islands. What can I say? I've always been a bit of a non-conformist. 
I figure most people are like me and also consider these islands part of the Caribbean so wouldn't want them to miss out on visiting these amazing islands by excluding them from this website (Caribbean Authority).
Anyway….
There are over 100 total islands within the Turks and Caicos Islands.  Eight main islands are divided into two groups – Turks Islands and Caicos Islands.
| | |
| --- | --- |
| Island | Island Group |
| Grand Turk | Turks Islands |
| Salt Cay | Turks Islands |
| Providenciales | Caicos Islands |
| North Caicos | Caicos Islands |
| Middle Caicos | Caicos Islands |
| South Caicos | Caicos Islands |
| West Caicos | Caicos Islands |
| East Caicos | Caicos Islands |
How were Turks and Caicos made?
The Turks and Caicos Islands were formed through a combination of Continental and Coral island formation methods resulting in a low-elevation island. In fact, the highest point is only 163'.
Continental Island Formation Type: 200+ million years ago, or so, the single continent Pangea slowly broke apart and drifted to form what we know today as the earth's continents. Today, Turks and Caicos (along with The Bahamas) are built on the banks of continental crust pieces that broke away.  
Coral Island Formation Type: Over time, coral reef built up around the continental crust further forming the islands.  Coral reefs are limestone formations composed of tiny sea organisms and their remains they leave behind when they die.
The original discovery of the island has been credited to Christopher Columbus back in 1492. Of course! What Caribbean Island didn't old Chris discover? 
Although they are separate islands and have different governing entities, The Bahamas and Turks and Caicos are part of the island chain called Lucayan Archipelago.
Turks and Caicos Government
Turks and Caicos is a British Overseas Territory. Here's how the form of government goes:
Queen Elizabeth II is the head of state, essentially responsible for external affairs, internal security, defense, financial services and appointment of public officers.. 
The island elects an individual to the highest elected office called "Premier". 
The United Kingdom Crown appoints a Governor to represent the islands.
Interestingly, the islands were governed by the Bahama Islands' government in 1799, then became independent in 1848, then due to financial difficulties, was placed under the authority of the British governor at Kingston, Jamaica from 1874-1950 and back to being a British Overseas Territory on or about 1980.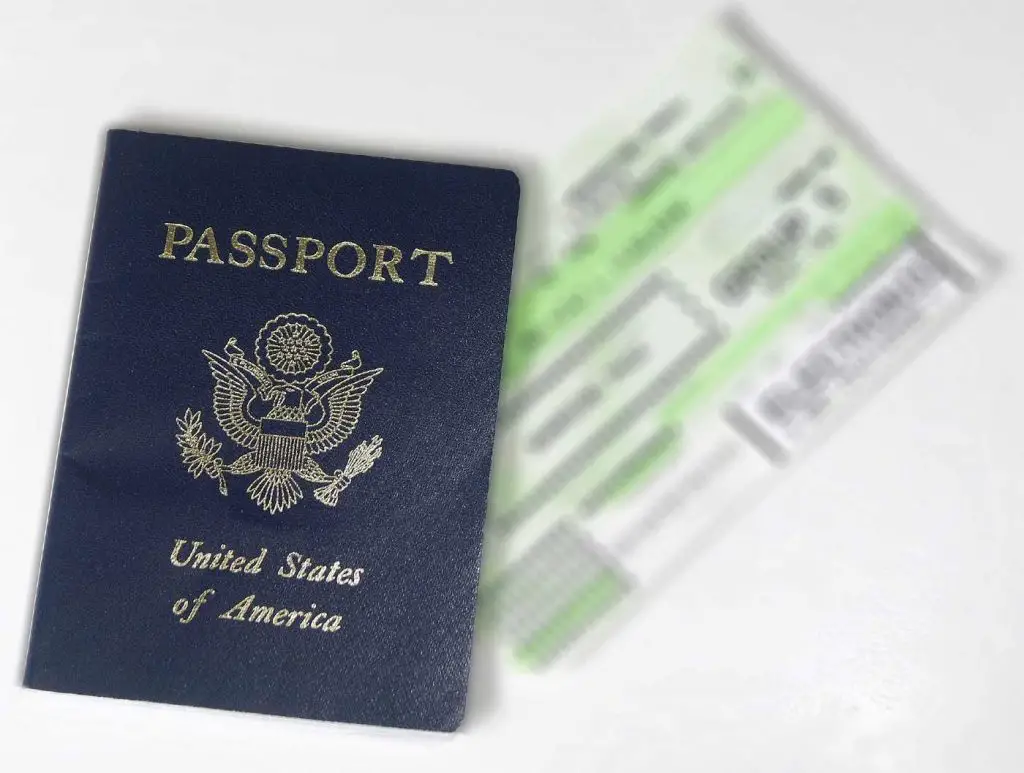 Bring Your Passport to Turks and Caicos
Americans need a passport to travel to Turks and Caicos, however, a Visa is not needed as long as your stay is less than 30 days.
If you're visiting the island via a cruise, you are not required to present a passport. However, if the ship leaves without you, for any reason, you will need a passport to fly home. So, best to take it with just in case.
While visiting, your valid US driver's license is sufficient to rent and drive a car.
What is there to do in Turks and Caicos?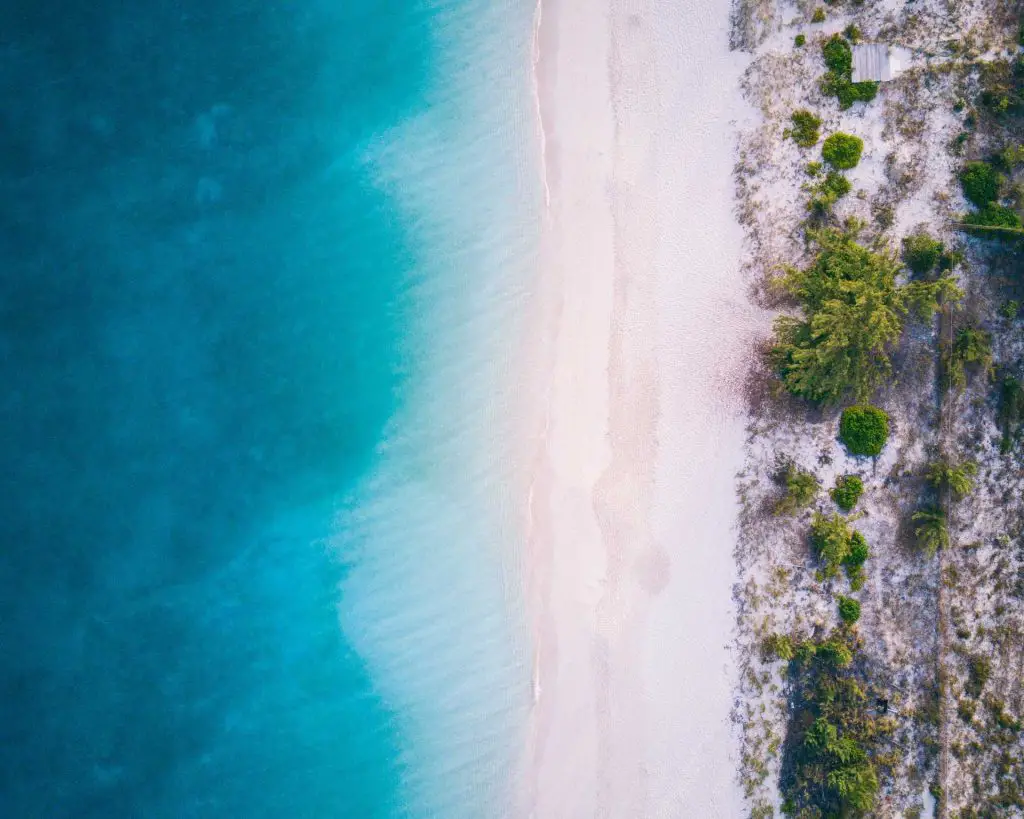 Turks and Caicos Beaches
Turks and Caicos is home to some of the most amazing beaches. The islands' official website has deemed these the top 10:
Grace Bay, Providenciales 
Leeward Beach, Providenciales
Mudjin Harbour, Middle Caicos
Long Bay Beach, Providenciales
Half Moon Bay, between Water Cay and Little Water Cay
Governor's Beach, Grand Turk
Pine Cay Beach, Pine Cay
North Bay Beach, Salt Cay
Cedar Point, Middle Caicos
Sapodilla Bay Beach, Providenciales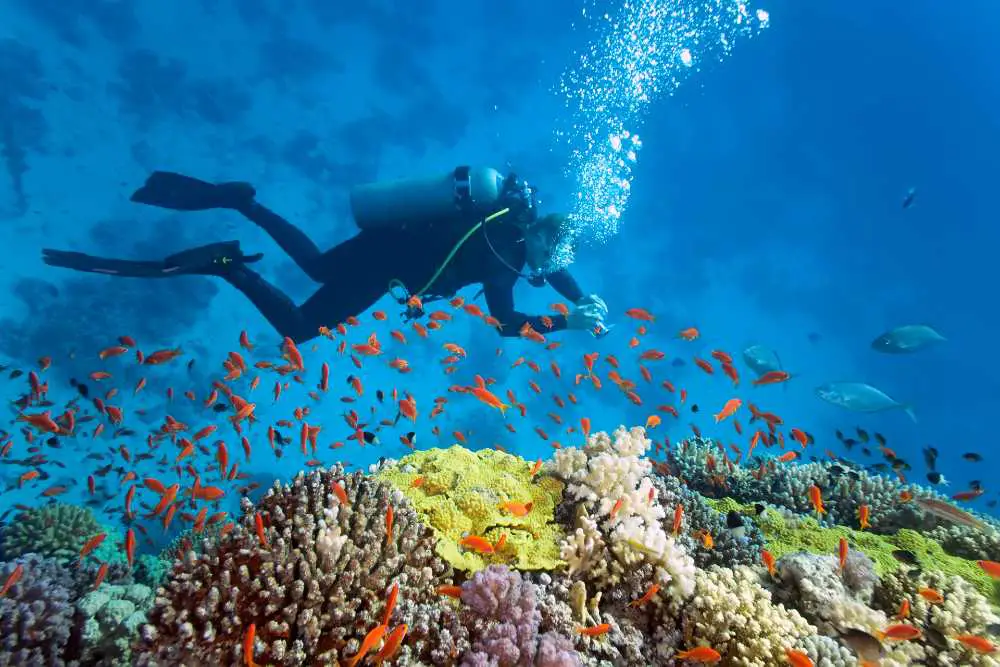 Scuba Dive and Snorkel
Home to the 3rd largest barrier reef in the world, Turks and Caicos attract scuba divers and snorkelers from all around the world.  The islands sit on an underwater plateau showcasing impressive ranges from very shallow to extremely deep, for divers to enjoy.
Water Sports
The island climate and trade winds make an excellent setting for kiteboarding, paddle boarding, parasailing, windsurfing, surfing fishing and of course boat cruises.
Natural Attractions
Turks and Caicos have an impressive offering of sites created by mother nature including caves (underwater and dry), sinkholes and blue holes (perfectly round, wide and deep openings). 
The islands' official website warns these sites are highly dangerous and require specialized training and equipment to explore.
Caves
Conch Bar Caves is the most popular cave in the country and the largest dry cave system in Lucayan Archipelago. 
Underwater caves are also plentiful among the islands, especially the Caicos islands. Most are largely unexplored and as mentioned above, can be highly dangerous. 
visittci.com mentions "The typical cave profile of the wetland caves is an initial vertical drop of 40 to 70 feet…" Yikes! Not, for the faint of heart.
Sinkholes 
Cooper Jack Bay Beach on Providenciales is a popular spot for viewing sinkholes. In less than a few acres you can see over 50 sinkholes. Check them out, if sinkholes are your thing.
Blue Holes
Middle Caicos Ocean Hole (2000' wide by 250' deep) and Cottage Pond (150' wide by 250' deep) are popular blue holes in the country. To dive in the Middle Caicos Ocean Hole, specialized equipment is needed -and- sharks are said to be plentiful! 
With so many amazing things to do and see in Turks and Caicos, it's worth learning where it's located 🙂 Happy travels!